JB Kind launch new PAS 24 security entrance doorset service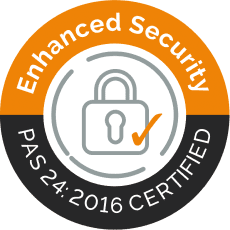 Fully compliant door leaf is the foundation of new fire resistant PAS 24 security entrance doorsets
The JB Kind doors team are proud to launch a new PAS 24 door leaf to door manufacturers, and its PAS 24 fire resistant security doorsets service to developers, architects and specifiers, after investing in an innovative new door core which has met the stringent set of standards required to be awarded the PAS 24 accreditation.
New PAS 24 products offer benefits for manufacturers, developers and architects
Door fabricators are able to integrate JB Kind's innovative new door leaf into their current product ranges whereas developers are able to specify PAS 24 compliant doorsets, in both standard and bespoke sizes, and in a wide range of alternative finishes. Architects and specifiers now have the option to request the new JB Kind fire resistant PAS 24 doorsets, as well as its matching internal doorset counterparts.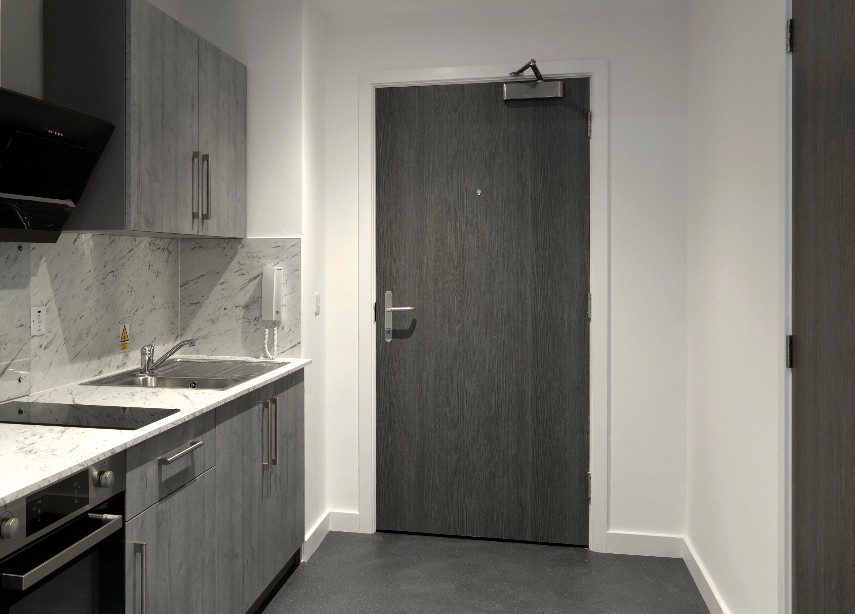 Stylish PAS 24 compliant entrance doorsets also incorporate acoustic and smoke standards
Suitable for apartment and flat entrances, and compatible with a range of door designs and styles, developers, architects and specifiers can choose from a selection of veneered, painted and primed finishes, available as plain flush or with a number of grooved design options, all with the knowledge that whichever they choose, the security doorsets have met the stringent PAS 24 criteria.

Simon Johnson, JB Kind Sales Director notes:

"The new fully compliant PAS 24 door leaf we've created will enable door manufacturers to use it within their doorsets, developers to offer stylish flat and/or apartment building PAS 24 entrance doorsets and architects and specifiers to request our doors as part of their planning and design processes.

"All our fire doors are third party Certifire approved by Warringtonfire, with a fire rating of 30 minutes, EI30, and as an additional benefit, the PAS 24 doorsets have also been successfully tested for both acoustic and smoke control.

"The PAS 24 security fire doorsets are supplied fully assembled, pre-hung, complete with high quality fully-tested ironmongery, and are available in standard and bespoke sizes. We can also provide matching internal doorsets if a developer would like a specific style theme throughout their building."

The new range of PAS 24 doorsets encompass everything a door manufacturer, developer or architect would want to see included, with the knowledge that, in line with JB Kind's 150-year track record, its quality doorsets will be manufactured to the highest standard and will observe the most recent performance and legislative requirements – all at an exceptionally competitive price.

Simon concludes:

"We developed our fully compliant PAS 24 door leaf as the basis of our PAS 24 fire resistant security doorsets. Incorporating all the extra elements a security door would value, such as noise reduction and smoke control, we have created stylishly flexible options for our developer, architect and specifier partners, as well as a quality PAS 24 door leaf product for our manufacturing colleagues to use in their own doorset designs.

"Using a JB Kind PAS 24 door leaf, or choosing JB Kind security doorsets, will offer you complete assurance that all of the PAS 24 criteria have been met and that you will receive a fully compliant and certified doorset, alongside excellent service and all the expertise that you need."

For more details about the PAS 24 security doorsets, click here.
Certifications & Memberships