JB Kind Golf Day opens door to more Macmillan fundraising
Event raises over £2,000 for local cancer sufferers
Our second Charity Golf Day was held on Thursday 16 August, in aid of Macmillan Cancer Support. The event, which saw teams travel from across the UK to compete, teed off in fair weather – all of which were cheered on by Burton Albion's mascot Billy Brewer! At the three course dinner, Banbury-based, Building Supplies Online, were announced as the overall winners of the competition, that took place at Branston Golf and Country Club.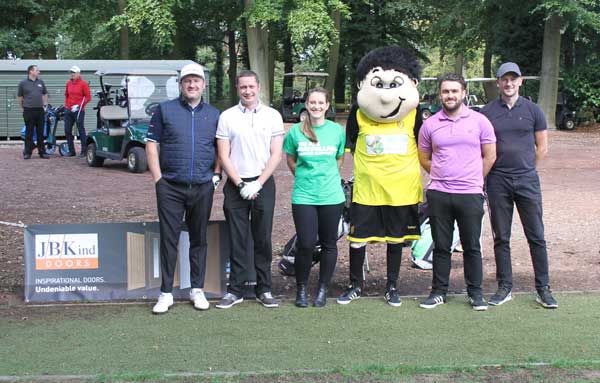 JB Kind Manging Director James Cadman comments:
"Our Golf Day was open to everyone to enjoy, from enthusiastic amateurs to dedicated professionals, with the core purpose of the event to raise money for our incredibly worthwhile nominated charity, Macmillan Cancer Support.
"This is the second year that we have supported Macmillan and in 2017, thanks to a whole range of fundraising activities, we are very proud to say that we raised a total of £4,100, all of which was allocated to the Macmillan Grants programme specifically to support cancer sufferers in our local community of South Derbyshire and East Staffordshire. This year's Golf Day has raised well over £2,000, which is an excellent result, and will also go towards supporting local cancer sufferers in need.
"We couldn't have raised so much money at this event without support from a whole range of businesses. Lots of local businesses took up the challenge to play, as well as sponsor holes and donate raffle prizes. We would like to thank the many business that made contributions to the day. Every business and individual helped to make the day the success that it was."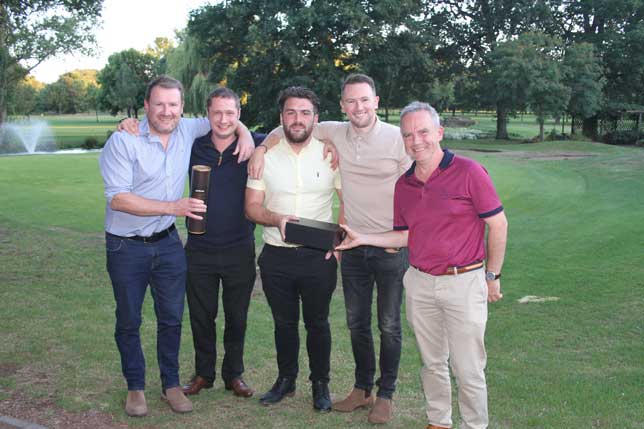 Macmillan's Fundraising Manager for Derbyshire, Olympia Shipley, who attended this year's event, said:
"I'd like to thank the team at JB Kind for continuing to support Macmillan in 2018 with their Charity Golf Day. The day itself was full of fun and the team have raised over £2,000 so far, which is enough to fund 10 Macmillan Grants that help patients living with cancer heat their homes when they really need to.
"At Macmillan Cancer Support, 98% of our income comes from public donations, so we rely on the generosity of amazing supporters like JB Kind Doors. We'd like to thank them again for a fantastic day and can't wait to continue working with them in 2018."
James Cadman concludes:
"Our Golf Day is just one of many activities that JB Kind will undertake in 2018 and we would like to encourage individuals and businesses to do the same and consider taking the time to support Macmillan, it's a fantastic charity."
Thank you to the following businesses that supported us:
Golf Teams: Building Supplies Online, MCV mobile car valeting, Charles Stanley, MT Services, Lloyds Bank, Musk Engineering, Premier Storage
Hole Sponsors: Viking Transport, The Door Store, Mazars, Alantra Corporate Finance, Cotton Transport, Driver Hire, Kilby Packaging, CBVC Fleet Management, Specsavers, Building Supplies Online, Mertrux, Ranch Trucks, Fakro, Youngs Transport, Springboard Corporate Finance, Barton Fields
Golf & Raffle prizes: Tippers Builders Merchant, Champion Timber, Harlows Builders Merchant, Fakro, Derbyshire County Cricket, Derby County FC, Burton Albion FC, Impact Handling, Branston Country Club, Gateley plc, Burton Golf Club, Ultimate Golf
Certifications & Memberships