Two Regional Sales Managers join JB Kind family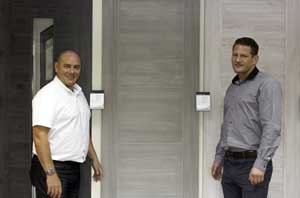 Two new Regional Sales Managers, Gordon Johnstone and Colin Sandells, have joined our team, taking up their new posts on 1 October 2018. The new joiners will be performing similar roles, with Gordon covering the North East, North West and South Yorkshire, and Colin responsible for South London and the South East.
JB Kind Sales Director Simon Johnson said:
"Both of these individuals bring a wealth of skills to the JB Kind table and we are pleased to announce their appointments. Gordon has worked in the door industry for more than a decade and has been part of the building trade since his apprenticeship as a ceramic tiler at the age of 16.  Gordon's contacts are excellent and his industry knowledge is superb too – a perfect combination!
"Colin has also joined us having held a similar role to his new post at a landscaping firm. Colin's current builders' merchant knowledge, combined with his ability to build excellent relationships, means we have confidence that Colin will help to drive JB Kind sales forward in the South East region over the coming months."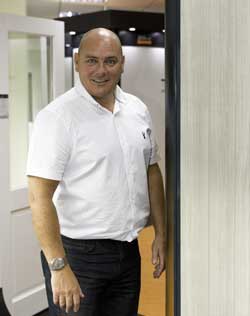 Gordon notes: 
"Moving from a global company to a smaller family-orientated firm is a refreshing change. I will enjoy getting to know the intricate details of the JB Kind product range and promoting our premium products.
My first few weeks have been spent getting out to builders' merchants, both where I have existing contacts and to make new contacts, to let them know I am here and what JB Kind can offer them."
 
Colin concurs: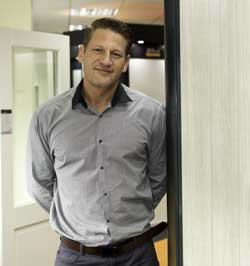 "I, too, have been out and about meeting builders' merchants and building relationships with them. I have been getting to know the JB Kind product range in detail and enjoying the new challenge that this post offers me.
I was attracted to JB Kind as it is a really team-focussed company, I was also impressed by the dedication of the JBK team, as well as the amount they get involved in good causes, like the charity work they do, it really gives the firm a sense of family."
Gordon and Colin are hard-workers, but they do have time for the odd outside interest. Colin is a dedicated body builder, taking every opportunity to keep fit and to ensure all that time in the car doesn't take its toll; and Gordon, a proud Scotsman, travels the World supporting Scotland football team and, to date, has travelled as far afield as Japan, the Faroe Islands and Israel.
Certifications & Memberships