JB Kind opens door on a new chapter
We are delighted to announce that JB Kind Limited has been acquired by its management team, led by Managing Director James Cadman, supported by the other members of the team, Nick Sreevalson, Martin Hile and Simon Johnson.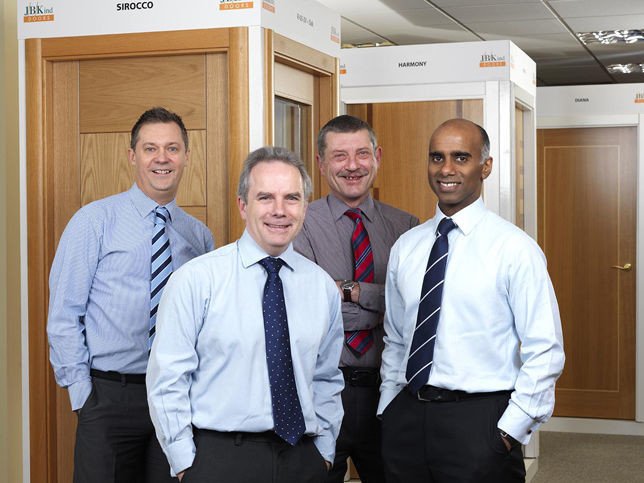 Here is an extract from our press release:
"JB Kind is a successful and profitable business that weathered the recent economic climate well, thanks to its strong reputation and is poised to secure further growth."
"The response from JB Kind employees has been extremely positive. At JB Kind the whole firm is a hard working family unit. Our culture is positive, dedicated and supportive and the JB Kind Team has seen this announcement as excellent news that will enable the Company to continue its success at the forefront of the door market, continue to build on its relationships with merchants and housebuilders, and continue its employment of local people and charities."
Previous owner of the Company, Andrew Pearce, will retain a minority shareholding in JB Kind. Andrew Pearce notes:
"This is great news for JB Kind. There is now a very strong management team in place who will drive the future development of the Company. Exciting times for all involved in the business!"
JB Kind has a long and illustrious history, having been founded in 1870. The business now focusses on the distribution of innovative and bespoke wooden doors and associated products to builders' merchants, and housebuilders. JB Kind prides itself on providing market leading products and services to the home enhancement market.
James Cadman concludes:
"The Directors of JB Kind are very pleased to have completed this transaction and look forward to the next phase of development for the Company. Significant opportunity now exists to build on the business's history and reputation within the industry. We are excited by the opportunities ahead for the sector as we see greater demand for style and innovation from housebuilders and homeowners alike."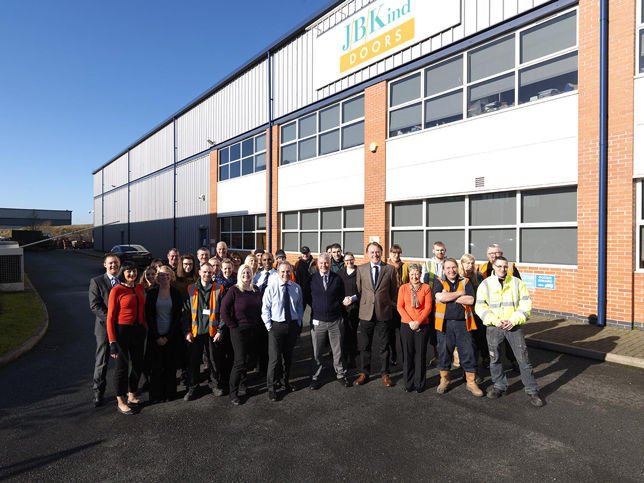 For more information, please contact JB Kind Marketing & Communications Manager, Tina Jones.
Certifications & Memberships