JB Kind Managing Director James Cadman profiled in Business Matters magazine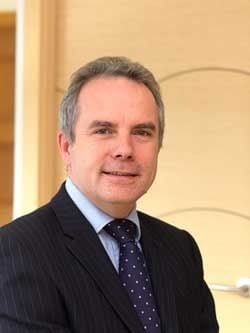 JB Kind Managing Director James Cadman has been profiled in the UK's leading business magazine for SMEs (small & medium sized enterprises) Business Matters Magazine. The magazine, whose regular columnists include Dragons' Den business gurus Duncan Bannatyne and James Caan, has a readership of more than 100,000 firms across the UK.
The publication first approached James in July of this year and asked him, as a Managing Director of a leading UK SME, if he would take part in its regular Getting to Know You feature, reserved for successful and high profile businessmen.
The magazine asked James a range of questions about his current work at JB Kind, his previous experience and the advice he would give to small firms just starting out, as well as about the people that he admires most in the business world.
James commented:
"Being asked to do a profile piece in such a longstanding and well thought of business publication is always welcome and helps to raise the profile of JB Kind. The feature may have been focussed on me, however, what's important to remember is that JB Kind's success is down to everyone in the company."
The publication, which was first formed in 1987, profiled James in October, as the lead story in the Entrepreneurs section, however, you will find the full article on the Business Matters Magazine's online portal profiles section Getting to know you: James Cadman
The magazine has between 1,500 and 5,000 visitors to its website every day, has more than 80,000 SME subscribers to its email Daily Update and more than 120,000 business people that subscribe to its physical magazine.
Certifications & Memberships