Honouring World War I Hero, Lance Corporal William Coltman: Raising more than £5,000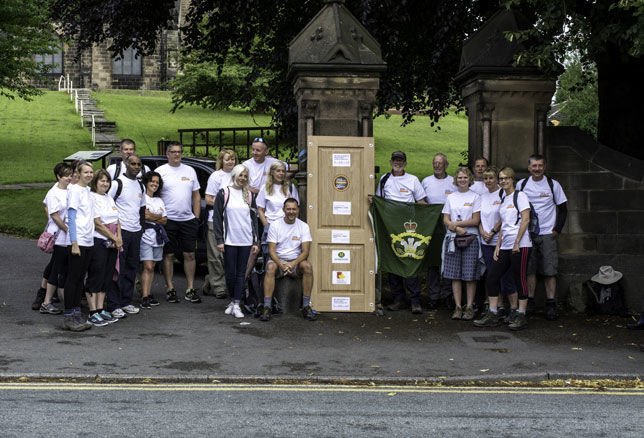 For those of you who are familiar with JB Kind you'll know that every year we pick a charity to focus on and set about raising money for the good cause – and so far we've raised thousands of pounds for all sorts of worthy causes, including St Giles Hospice and Derbyshire, Leicestershire and Rutland Air Ambulance. In 2015 we decided to choose a charity that's very close to our own, and the country's, hearts: The National Memorial Arboretum.
The National Memorial Arboretum is the UK's year-round centre of Remembrance; a spiritually uplifting place which honours the fallen, recognises service and sacrifice, and fosters pride in our country.  And commemorated at the National Memorial Arboretum there is a hero who was born, and lived, just a few miles from our Derbyshire Head Office.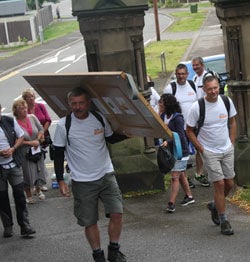 This man is still the most decorated other rank in the British Army following recognition for his heroic actions during the assault on the Hindenburg line in October 1918. His name was Lance Corporal William Coltman VC, DCM, MM and we decided that we wanted to honour his memory – and raise money for the National Memorial Arboretum – to support the building of the Arboretum's new visitor centre – by undertaking a 14 mile walk (a lovely idea from a National Memorial Arboretum volunteer, Richard Thorpe).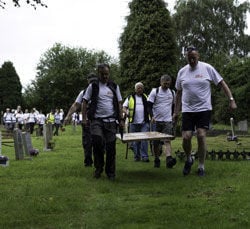 Our fundraising walk took place on Sunday 2 August, taking nearly seven hours, and more than 50 members of JB Kind, our friends and families, as well as some Friends of the Arboretum, and, wonderfully, Lance Corporal William Coltman's great grandson, Phil Coltman, took part.
Part of the Staffordshire Regiment in World War One, hero William Coltman's actions make for an inspiring story and illustrate the ongoing courage of our armed forces and national services. As a company with a strong moral compass, we value and respect the commitment of our service men and women, so picking the National Memorial Arboretum as our charity of the year seemed a natural decision.
To add our own mark to charity walk, we decided to carry one of our doors in a stretcher style, draped in a Staffordshire Regiment flag, which paid homage to L/Cpl Coltman's role as a stretcher bearer. We chose to carry our 25kg Trent door, from our River Oak Traditional range because the team crossed the River Trent as part of the fundraising event.
The walk also included several important and poignant places in William Coltman's life and passing.   Phil Coltman's personal account of William Coltman combined with the significant points along the route, like L/Cpl Colman's tombstone and memorial tree, really brought home the reality of what William Coltman did for his fellow servicemen (and for our country) and it was a very humbling experience for everyone involved.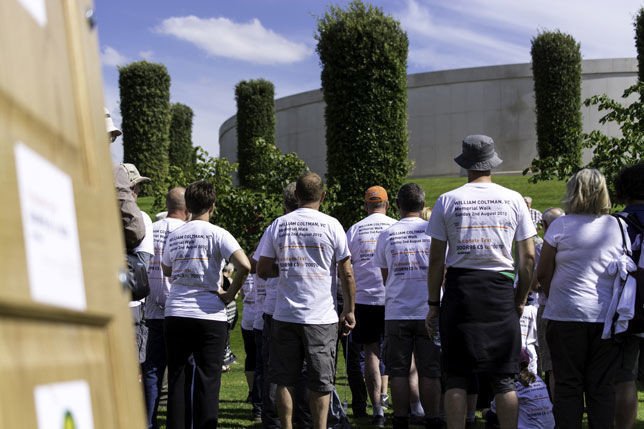 Even though the walk was for a poignant and serious cause, we all enjoyed sharing the experience and we are thrilled that we have been able to raise more than £5000 to help the National Memorial Arboretum raise awareness, through the planned new visitor centre, of the vital part servicemen and women play every day in keeping peace and protecting our lives.
Our Just Giving page is still open and if you can spare a donation for this very worthy cause, just log on to: https://www.justgiving.com/JB-Kind-Doors-William-Coltman-VC-Walk/
If you would like to find out more about the work of the National Memorial Arboretum, log on to www.nma.org.uk
Certifications & Memberships