Tips for Creating a Dark and Moody Interior
Are you longing to bring some drama to your interiors? Are you bored of whites and greys dominating your home? Then you need a dark and moody interior, full of deep, rich colours, warm and cosy textures, and just enough drama. If you're looking for some interior tips to create the perfect dark and moody room in your home, read on.
Use colours connected to nature
For a gorgeous dark and moody interior, choose colours that are connected to nature. This will create a warm and inviting ambiance while maintaining the drama. Consider colours such as a deep charcoal, forest green, and navy blue.

Just because your interior aim is dark, it doesn't mean you can't add pops of colour. Sticking to colours that are on the natural side will help to keep the room cohesive. Consider burnt oranges, dusky pinks, or toffee yellows. These can help to add dimension to a dark and moody room, especially when used as art or in upholstery.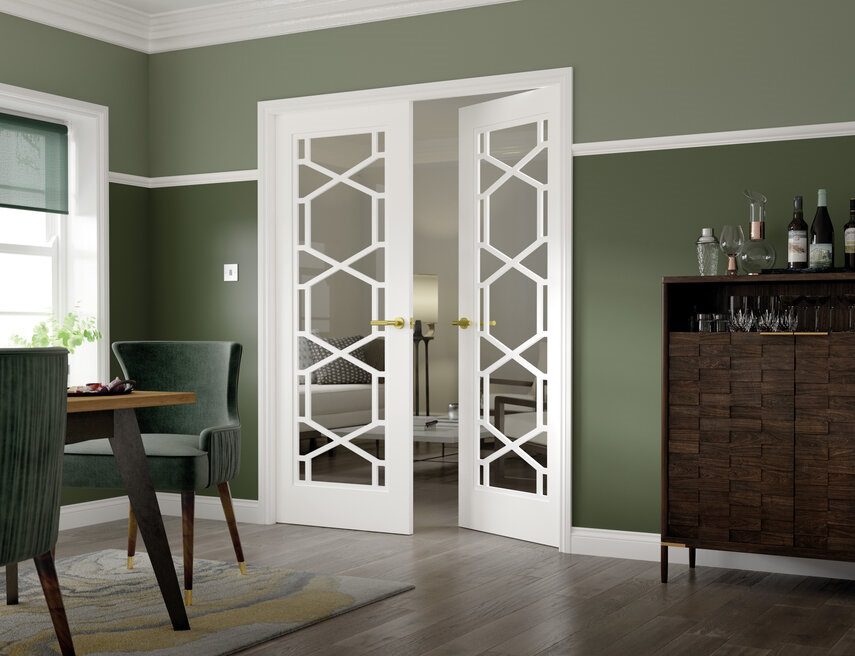 Consider your lighting
The key to creating a dark and moody interior and voiding it becoming gloomy is the lighting. While using rich, warm colour will help to keep it welcoming, you'll also need to think carefully about light will get into the room.

Ideally, your room will get lots of natural light through the windows. You can help to increase how much natural light gets into a room by opting for internal doors with glass. This will enhance the light flow without compromising on your dark and moody interior.

You can help to support the light in a room with plenty of lighting fixtures. This can include ceiling lights, wall lights and also lamps. Try to include lighting at different levels, as this will help to make the room a warm, comfortable cocoon.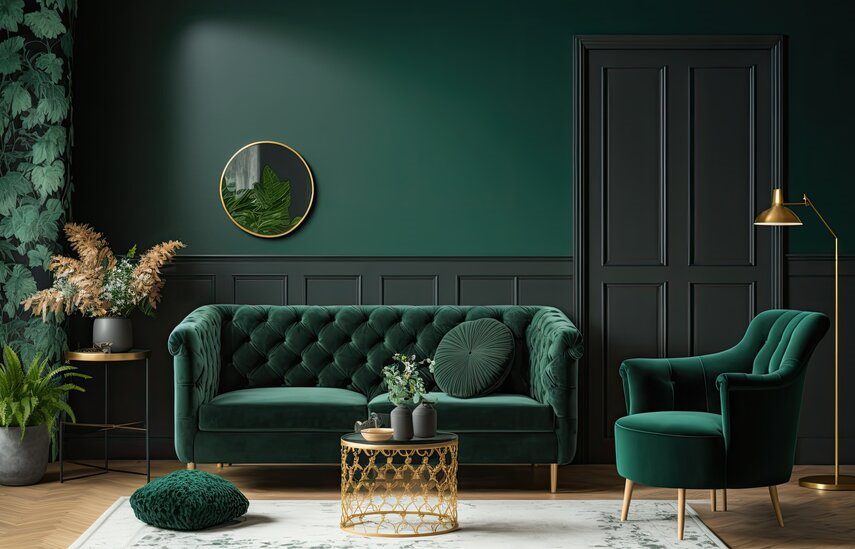 Think outside the box
Of course, your first port of call should be to paint your walls your favourite dark and moody shade. But you don't have to just stop there. For a truly dramatic feel, you can paint the ceiling, the woodwork, and even your interior doors. Painting everything one colour can help to make the room feel warm and cosy – just remember to add some depth by switching up the colour for your furniture and artwork.

Alternatively, you can decorate your ceilings and doors differently to the walls. Either pick a dark colour from the same palette or really make a statement with wallpaper. Wallpapering the ceiling of a dark and moody room can help give it a lift by drawing the eye upwards. Choose wallpaper that includes colours from your chosen palette and for a true sophisticated gothic interior, go for a vintage floral or baroque pattern.
Include patterns and textures
Incorporating patterns and textures into your dark and moody room will help to add depth and dimension. If you're not after the maximalist look, try to keep to just one pattern, such as floral or geometric, to keep a calming and cohesive interior.

Including different textures will create a warm and relaxing environment. If you're aiming for a luxury vintage or Gothic feel, go for sumptuous velvets and silks, with a velvet sofa or throw cushions. Alternatively, you can bring the outside in with some natural textures, such as wood – a rich, dark oak dining table or walnut internal door will add depth while keeping to the dark and moody brief.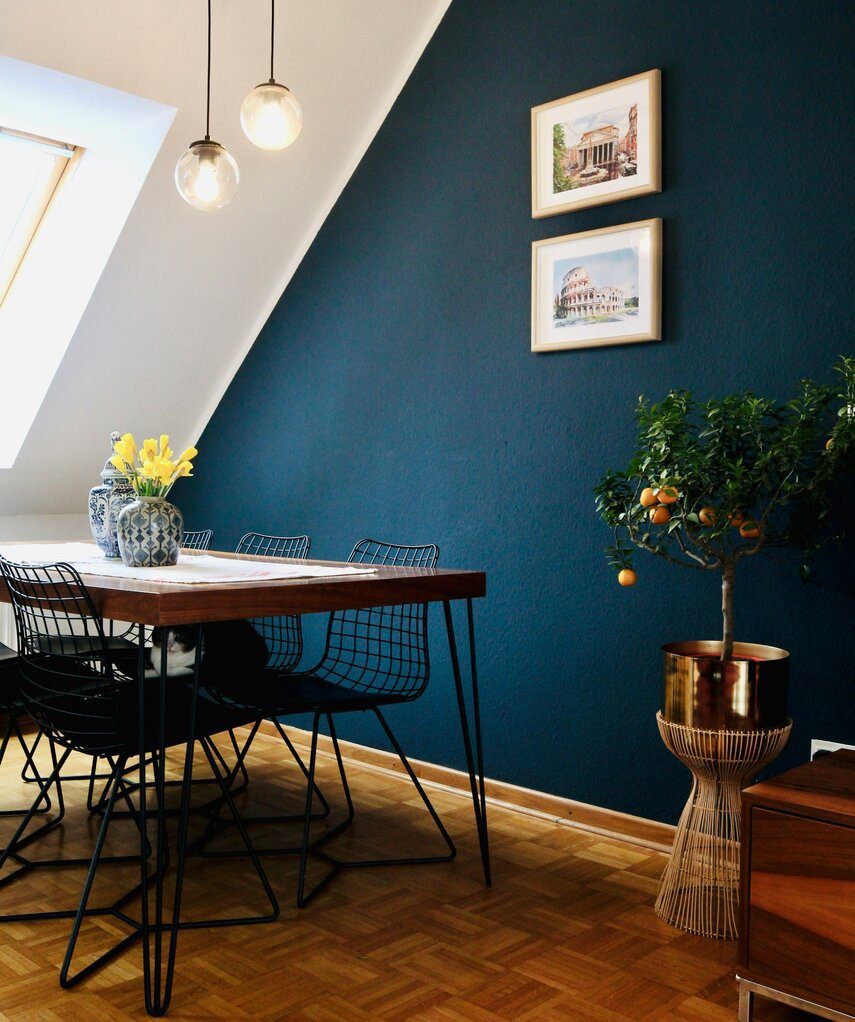 Make a statement
Dark and moody should never mean boring. A darker background can act as the perfect canvas for making a statement with your artwork or furniture. You can create a gorgeous gallery wall to any dark and moody room. You could stick with the theme with darker artworks – using textured and coloured frames can help to add some dimension here. Or you could switch things up and create a bright and bold gallery wall to act as a contrast. Even just a brighter coloured sofa can make a statement and add depth.

You could also create a feature wall in your dark and moody room. Choosing one wall to wallpaper in a suitable pattern can help to draw the eye and add a little something extra to your room. It can be perfect if you're concerned that too much dark paint will make the room feel gloomy – the statement wall will definitely brighten things up.

JB Kind has a huge range of internal doors that are perfect for your dark and gloomy interior. From black doors to coloured internal doors, we have the right one for your project.