The Biggest Interior Design Colour Trends of 2021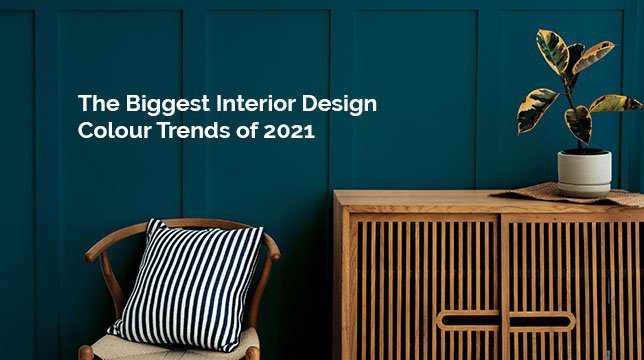 As we say hello to 2021, we say hello to new colour trends and it's safe to say we're all looking for a fresh start this year. 
With so much uncertainty recently and so much time being spent at home, it's more important than ever that we create a space that makes us feel calm, safe and comforted. 
So, with which colours should we be decorating our homes this year? 
Each year, paint brands like Farrow & Ball, Dulux, Pantone, Graham & Brown release new colours to set the tone and style. They are great starting points to know what will stay stylish for the coming months. 
The colour trends of 2020, we were all about navy blue and other bold colours. As we need a sense of calm in 2021, warmer tones, nature inspired colours and neutrals will be the go-to. Move aside dull greys and make space for earthy tones and adorable pastels.
So, what colours should you consider? 
Sage and nature greens
Sage greens are a soft yet interesting alternative to grey, with cool undertones. Combine with cool greys for a Scandi feel. Green is in the centre of the colour wheel, so will not clash with warm or cool neutrals around your home. Green also provides a touch of freshness and positivity, which we all need a bit more of in 2021.
The subtlety of sage green brings the outside in with class. The understated hue makes you feel at ease, yet adds an element of interest, without drawing too much attention.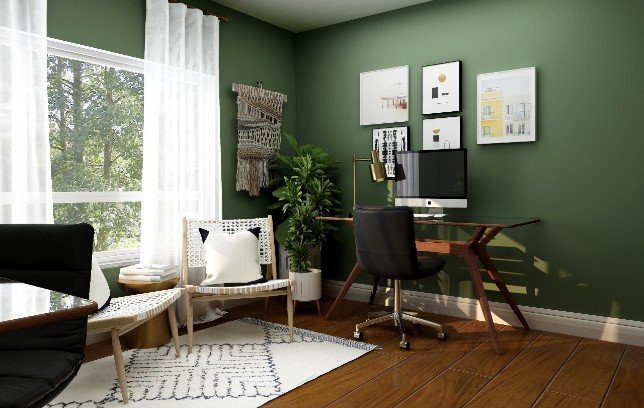 Rich browns and bronze
The 2021 Trust palette by Dulux contains richer browns and more subtle warm tones. All of the shades can be seamlessly combined to create attractive contrast in spaces. You could try two-tone in one room to accentuate height, shape or depth.
Colour specialists at Dulux Global Aesthetic centre released Dulux' Colour of the Year, Brave Ground. It is the ultimate earthy tone, stunning on kitchen cabinets, as it works well with many textures, colours and woods.
Similarly, Sherwin-Williams announced that its Colour of the Year is Urbane Bronze, a dark neutral brown, as part of their Sanctuary palette. Cappuccinos are warm, sophisticated, and stabilise the mind. They instantly turn a room into a snug sanctuary. 
If rich browns and bronzes are too bold for your style, they work well as features with whites and light neutrals. Use them on smaller areas to create a flawless look with any cabinets or furniture.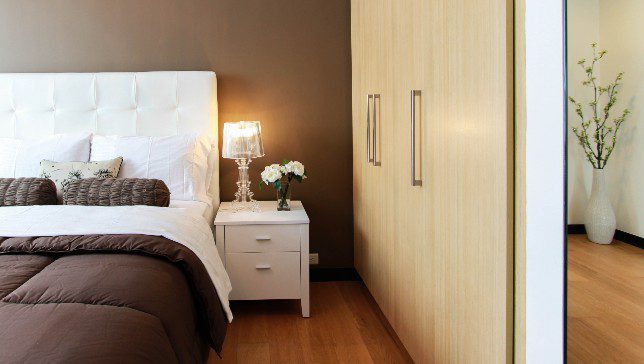 Marine blue
Blue is a favourite for homeowners in bathrooms, bedrooms and kitchens because of its instant calming effect and clean look. In 2021, blue will be toned down and marine blue will make waves. It keeps us cool, calm and collected all year round. 
If you want to mix and match with other shades, do so with other cool hues like the ones in the Dulux Earth collection. The palette contains a range of tranquil blues that take you to the beach, from bold and royal feature colours to pastel hues.
Marine blue and other cool tones work well with neutral accents and metallic décor. Pair with natural materials like rattan baskets and grasses to complete the natural look that will be all the rage in 2021.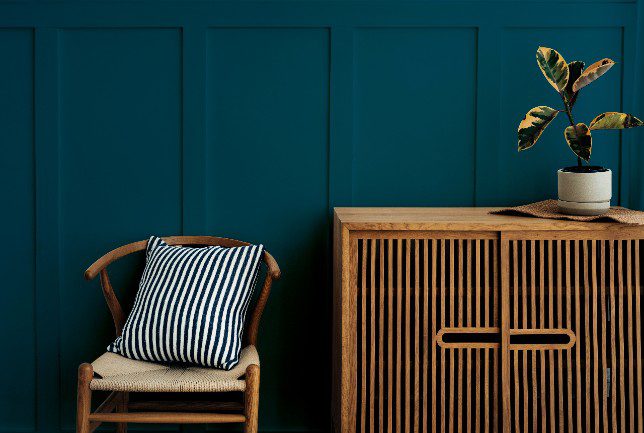 Warming golds 
In 2021, the bold way to incorporate warmer tones is to opt for warm beiges and golds. Warmer tones are adaptable for the day and night – simply chic in the light and cosy in the evening. 
According to their designers, Dulux' new Timeless collection demonstrates this trend and that the past is relevant in the future. This warm toned palette can be used to create a classic or contemporary look. Yellows and golds are also known to boost learning, perfect for home schooling and your home office.
Berries and plums
If you want your home to feel warm, opt for a berry or coral like one from the Dulux Expressive collection. Berries and pastel pink tones capture the beauty of nature as it blooms and fruits. Only positive feelings can evolve from the colour of blooming foliage. 
The release of the palette was closely followed by a similar deep plum, Epoch, by Graham & Brown. This Colour of the Year celebrates their 75th diamond anniversary, so it is sure to be a big hit. They describe it as proud, regal and luxuriously bold. 
Why not bring some colour to your home and make a style statement by painting your doors? With our door painting service, you can have your doors any colour you like. Get in touch for a professional and hassle-free experience.