2021 Interior Door Design Trends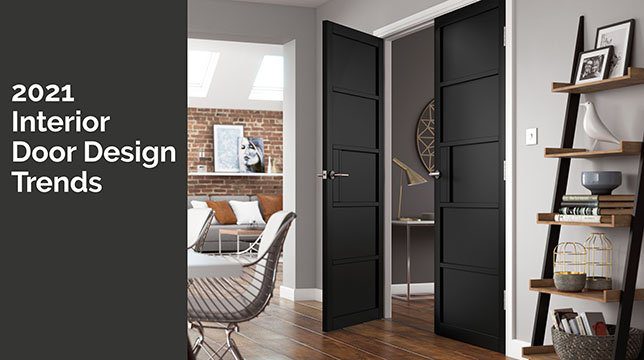 Enthusiasm for interior décor has soared even higher during the months of the coronavirus pandemic. After all, we have hardly been allowed out!
Here at JB Kind Doors we enjoy seeing which of our door designs are really capturing the hearts of our customers. It's a fascinating insight into interiors' trends and what is working for people's homes right now.
So, if you're planning a self-build or you're wanting to give your home a bit of a re-fit, here's the lowdown on what door trends we are seeing in 2021.
Industrial Style
Launched in 2020, it's fair to say that our industrial style interior doors, City and Metro, are a huge hit. In fact, we can hardly get them in stock in fast enough! Their edgy factory-cool vibe and clean cut lines are proving particularly popular with millennials and professionals: people who love good design and are confident in their style. Since we launched our Instagram feed in November 2020, we have received many questions and comments on self build and renovation posts about our Urban Industrial doors, both designs of which seem equally popular. Available in black or white, glazed or unglazed, it seems that consumers are enjoying being finally able to get their hands on a piece of the Urban Industrial vibe that combines good looks with practicality.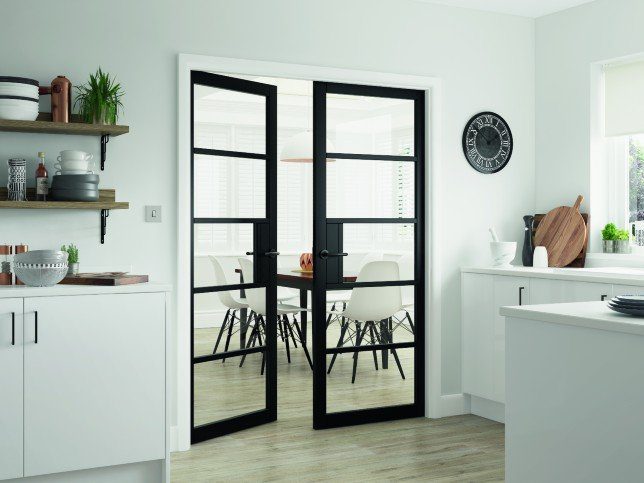 Grey Laminates
The passion for grey shows no sign of abating, and when you consider the way that this colour – dark or pale – goes with so many different types of interiors and colour schemes, it is easy to see why. Whilst grey may once have seemed the preserve of those who are very confident in their style, we are now seeing grey laminate doors becoming much more mainstream. Our Tigris Lava and Colorado doors continue to be very popular, and they are now joined by our new Tigris Cinza design. With their simple, stylish lines, these doors work beautifully with any interior colour theme. We are finding that people get particularly excited by the lovely wood effect finish. Indeed, it seems that the trend for contemporary wood effect laminate flooring has definitely made a successful transition over to doors.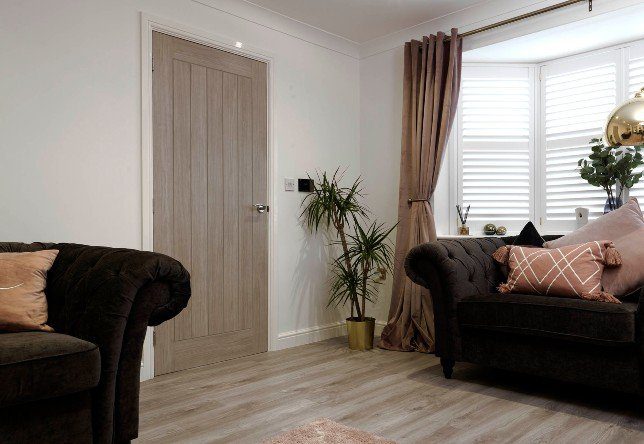 Cottage Style Oak
Versatility is definitely a plus point when it comes to doors: customers like designs which will work with a variety of interior design themes. Step forward our perennial top-seller: the Thames. This vertical panel design is from our cottage section, and it is indeed reminiscent of the classic English country cottage. But interestingly, these doors are now mostly used in modern homes. Those considering selling their homes be reassured: your Thames interior doors are sure to be a hit with your buyer.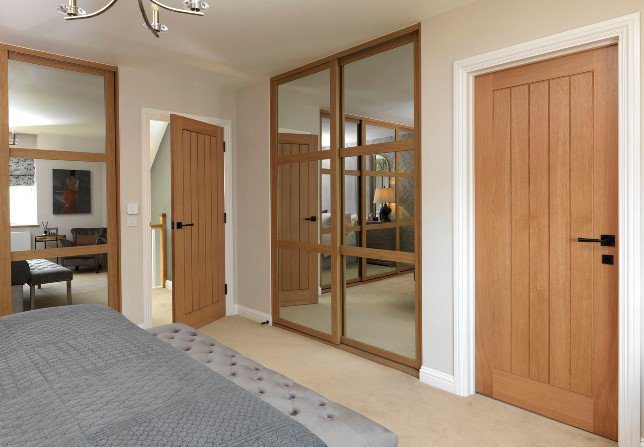 White Panelled
Our recently launched White Classic range are also much in demand. The Osborne, Belton and Catton are proving a huge hit with people who love this classic, dignified style. While there are other recessed panelled doors on the market, the profile mouldings on these designs really set them apart from the rest. Not just that, they are suitable for our Colour Options paint service, which means you can enjoy this beautiful style in all the colours of the rainbow! The competitive price of these doors means that your home can benefit from a high-end looking door without breaking the bank either. We are seeing the current trend to mix classic with modern really boosting the popularity of these doors too. They are perfect for home interior geeks! But don't take our word for it, TV presenter "Home Genie" Georgina Burnett has plumped for our White Classic doors in her own home project too: Georgina Burnett – Glass Doors
So those are our top door trends for 2021. When's all said and done however, when it comes to choosing a door design, the ultimate piece of style advice is this: go for what works for you. But rest assured, we have options to suit every style and budget.