Best Door Themed Songs of All Time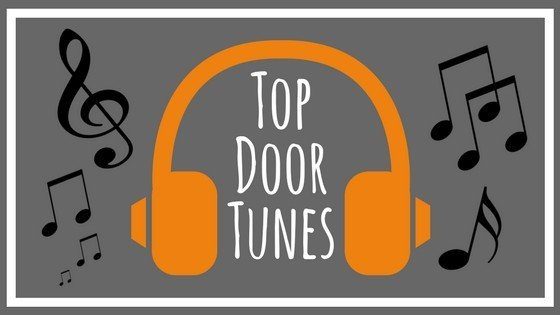 Login to your Spotify or head over to YouTube and start finding the door themed hits below! From classic rocky and country, to rap and 00's pop, there is something for every musical taste. Fall in love with a new tune or rekindle an old flame for a song you haven't heard in a while… 
1954 – The Girl Next Door – Frank Sinatra 
One of the greatest crooners in history, Frank Sinatra is responsible for the first hit on our list. Featured on his 1954 album Songs for Young Lovers, the song was actually a cover of The Boy Next Door, which was originally written for use in the film Meet Me in St Louis.
Judy Garland was the first to perform the number, but Frank's cover has since become a favourite.
1966 – Back Door Man – The Doors
Two for the price of one with this entry! Recorded in 1966, this rock offering from The Doors is another cover, originally sung by Willie Dixon in a bluesy tune from 1961. 
The song is not without controversy; detailing the romantic trysts of a woman and a local tradesman whilst her husband is away working. He would escape out of the back door when the spouse returned from a hard day's work! Given the era, this cover went down a storm.
1967 – Close Another Door – Bee Gees 
Famous for classics such as Stayin' Alive and How Deep Is Your Love, this song is from the Bee Gees first album, released in 1967.
Unlike their later offerings, this song is much rockier and the lyrics are famed for being absolutely bananas! 
1973 – Bob Dylan – Knockin' on Heaven's Door
This utterly classic rock anthem was written for the 1973 Western film, Pat Garett and Billy the Kid and is played during an emotional scene when Sheriff Colin Baker has been shot. Bon Dylan actually had a cameo in the movie as a character called Alias.
It was also covered in 1991 by Guns N' Roses and featured on their album Used Your Illusion II. They played the song at a tribute concert for the great Freddie Mercury in 1991 in a tribute concert attended by 72,000 people. 
1977 – Two Doors Down – Dolly Parton 
No list would be complete without an icon of music, Dolly Parton. The country songstress released the song on her Here Your Come Again album. Sadly, before Dolly could release it as a single, singer Zella Lehre released a cover of it that become a top ten hit in the U.S! Boo! 
Dolly got her payback by re-recording a pop version shortly after which went on to be one of her most popular hits. 
1981 – Shakin' Stevens – Green Door 
Welsh rock and roll legend released Green Door in 1981 and it did not disappoint. The song was originally recorded in 1956 by singer-songwriter, DJ and radio host, Jim Lowe.
Shakin' Steven's rock and roll version spent an impressive four weeks at number one in the August. Funnily enough, the video is full of green doors. 
1997 – Kick in the Door, The Notorious B.I.G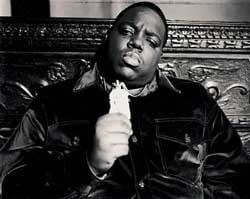 Sadly, American rap royalty, The Notorious B.I.G, was shot dead on 9th March 1997. The album which contained  this track was aptly named Life After Death as it was released posthumously.
The album is considered by music critics as one of the important mafioso rap albums of all time. 
 
2000 – Don't Go Knockin' on My Door – Britney Spears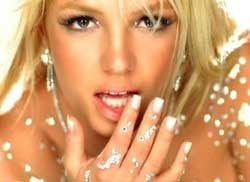 One of the most famous women in the world and an icon of the late 90's and early 00's, Britney Spears released her own ode to the door back in 2000. The undeniably catchy pop hit was featured on her Oops!…I Did it Again album.
The bop had women around the world confidently shunning grovelling ex boyfriends thanks to Britney's powerful words. 
2008 – Two Doors Down – Mystery Jets
This catchy indie anthem hails from the summer when teenagers were obsessed with the channel 4 programme Skins and musical festivals were still safe and actually, quite good fun. In their early 20s, the band members of the Mystery Jets penned the story of falling in love with the girl who lives, you guessed it, Two Doors Down, and it hit 24 in the UK charts.