Shades of grey – why grey doors are a top interior choice
When it comes to interiors, the vogue for grey shows no sign of slowing down, and when you see this soothing colour used well it's easy to see why: calm, collected, cool and sophisticated, grey is simply beautiful and adds a touch of class to any room.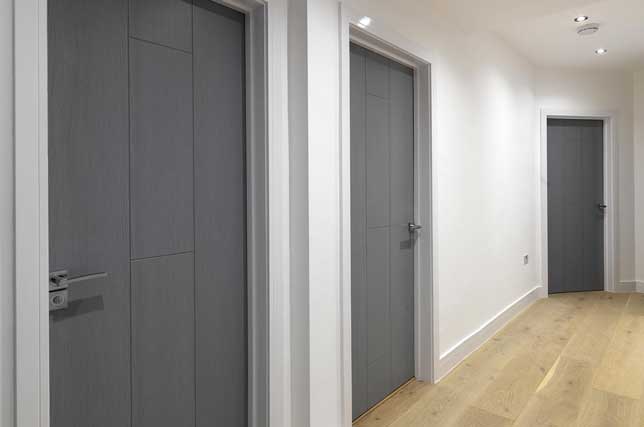 Hard-working grey
When contemplating a fresh look in your home, it is worthwhile checking out current interior design trends, collecting ideas and colours that go well together.  What is clear is that leading interior designers are continuing to favour grey in today's most stylish rooms. The use of grey varies, it's either there as a base note to a room or perhaps painted on the walls as a classy backdrop to artwork or a striking 'accent' wall. It works well with furniture and flooring too.  All in all, you'll find when turning your attention to your home that grey works well with a variety of interior themes.  Unlike other colours, greys will rarely clash with anything and simply blend with their surroundings – the possibilities for grey are almost endless!
At JB Kind we are continuing to see this trend rising with many people opting for our gorgeous grey doors, both interior and exterior. We have responded with an ever-expanding portfolio of grey doors for our customers to choose from. From back in 2012 when we introduced our first grey door, the Grigio, through to 2018 when we introduced our new collection of grey laminate doors.
Popular grey internal doors
So which grey doors are our customers going for?
With their realistic woodgrain effect, the grey doors in our Laminates range are very popular, particularly the Tigris light grey internal door and Alabama.  The subtle grey undertones are the perfect match for a modern interior.  The painted Ardosia, is cool and calm with a slick timber grain appearance.
With designs ranging from flush and grooved to cottage-style (Colorado) doors and those with a recessed panel (Alabama) there's plenty for people to choose from.
Shades of grey … stepping into the light
Grey has many different hues, unlike white or black, which is one of the reasons it has retained its popularity.
We started off on our grey door journey with darker hues but as we continue to see the trend rising we have gradually introduced lighter and mid-tones into our grey range, responding to demand from customers.
Why is grey so popular?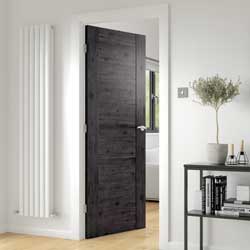 Grey is a colour that has responded well to the times, with modern interpretations of the colour giving a much warmer feel to many interior spaces than what might have been the rather starker cold greys of a decade or so ago.
Here at JB Kind we are noticing more customers are veering towards paler greys for their doors than darker shades – although these are still popular.  There is a shade to suit every preference.
Let's not forget exterior grey doors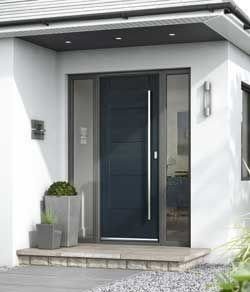 Grey is not only a favourite colour for interior doors, it's also a very popular choice for exterior doors too. More often than not, our customers paint the doors from our External Extreme range, their preferred colour – various shades of grey are certainly the current top choices.
So there you have it, when it comes to your door choices – if you go for grey, you'll be in great company, and it'll go with everything too!