Famous Doors in TV
From the early days of TV shows in the 1950s, the door has proved an endlessly versatile dramatic device. When one is opened, the viewer is taken in from one scene to the next – a transition that, on a theatre stage, may require dimmed lights and a change of set. The resonating echo of a slammed door signifies anger and drama, a character being taken to prison, perhaps, while the sound of a softly rattling handle and slowly opening creaking door is all we need to conjure up the feeling of a spooky haunted house. A door is an address, a departure and an arrival – it is simply the essence of much drama on our screens.
When it comes to some of our best-loved TV shows, the door is often pivotal to our association with certain scenes and characters: the door to 221B Baker Street signifies Sherlock Homes; the door to that blue police box will always make us think of Doctor Who. Doors are often seen in the credits to a show – closed, they provide a powerful visual sense of things coming to an end, as with the final shot of Monica's purple door in the last episode of long-running American TV series Friends.
Friends – Monica's purple door
Lasting for ten seasons and as many years, the purple front door of Monica's flat was a central plot device in much of this warm-hearted American show. Check out Pinterest for craft projects recommending the best ways of recreating that hair-inspired picture frame hung around the peephole.
Fun fact: the frame originally held a mirror which was broken by a crew member and never replaced.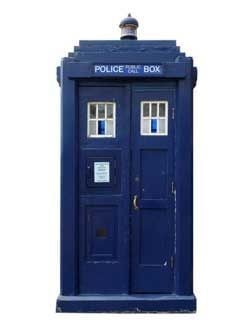 Doctor Who – the blue police door to the Tardis
Running since 1963 – OK, with a 15 year gap – this iconic, original, mind-bending show has to be one of the true classics of British science fiction culture. Along with the idea of regenerating doctors, much of the show's concept centres around the Tardis, the blue police box which Doctor Who and his companion use to travel through time and space.
Whenever the doctor opens that innocent looking blue door, we can see the mysteries of the Tardis, including, of course, how it is surprisingly bigger on the inside.
Star Trek – Starship Enterprise pneumatic sliding doors
Before the multi-million dollar film franchise, Star Trek was a classic 1960s TV show that was revived in the 1980s.
Those spaceship doors, with their intriguing interlocking design, seem to open like origami when a character enters or departs and are an integral part of the drama's futuristic look.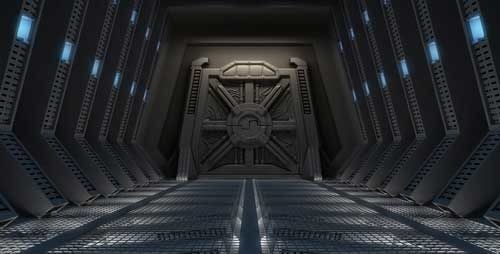 221B Baker Street – black Georgian door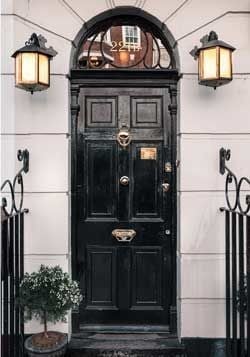 We have mentioned it in our previous London doors post, but this blog simply wouldn't be complete without mention of Sherlock Holmes's famous address, now reaching a whole new audience thanks to the BBC re-incarnation starring Benedict Cumberbatch as the curly headed clever one.
Interesting TV trivia:
The popular American medical show House, starring Hugh Laurie, also gives the titular doctor a 221B address. The character of Dr Gregory House was part-inspired by Sherlock Holmes, who was himself inspired by an Edinburgh doctor called Dr Joseph Bell who impressed young medical student Conan Doyle with his ability to diagnose patients simply by looking at them.
Rovers Return, Coronation Street – green pub doors
Coronation Street is one of Britain's best-loved soaps having been going since 1960.
The famous green of the Rovers Return with its brass-handled pub doors is the image millions of viewers connect with the show.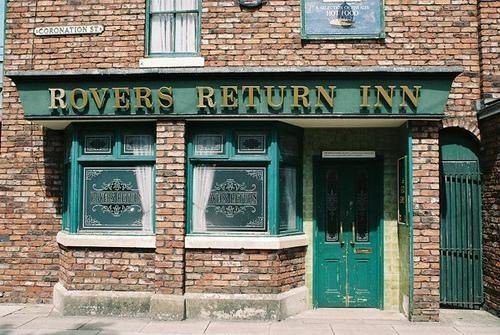 Downton Abbey – gothic front door
Highclere Castle in Hampshire, seat of the Earls of Carnarvon, is now globally famous thanks to its starring role in ITV's Downton Abbey as arguably the most recognisable character: the house itself.
Many pivotal scenes take place in front of those dark oak gothic front doors, not least the lining up of the household's many staff to greet arrivals.
Sex and the City – the door to Carrie Bradshaw's apartment
With 94 episodes and spawning two subsequent films, Sex and the City was a huge TV phenomenon. Carrie Bradshaw's Manhattan brownstone apartment, with its big wooden doors, became an iconic location in its own right with many scenes filmed on the front steps (or stoop, as they're known in the US).
The location of Carrie's apartment is in fact in Manhattan's West Village, and not the Upper East Side.