Made to measure doors: Do you need an oversized or smaller bespoke door?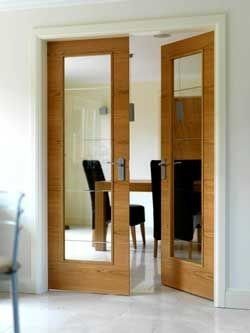 Whether you're renovating, self-building, a property developer or an interior designer, you might find yourself in need of doors of a different or non-standard size. At first thought, this may concern you, you may ask – what choices will I have? How expensive will it be? Will I need to commission a door from scratch? The answers are easier than you think.
JB Kind offer a large range of door designs in bespoke and made to measure options and we'd be alongside you throughout the process to make sure that your made to measure doors were just what you're looking for. Interested? Well, please read on…
A door that is larger, smaller, wider or narrower than one of the UK's standard door sizes is what is referred to as a made to measure or a bespoke door. This means that if you buy a door that isn't made just for your specific door opening – it's not going to fit! In today's homes market you'll find a range of contemporary home designs with larger door openings right through to the historic conversions and renovations that often need an unusual sized door – it's just as well that at JB Kind we can offer you much more than standard sized doors!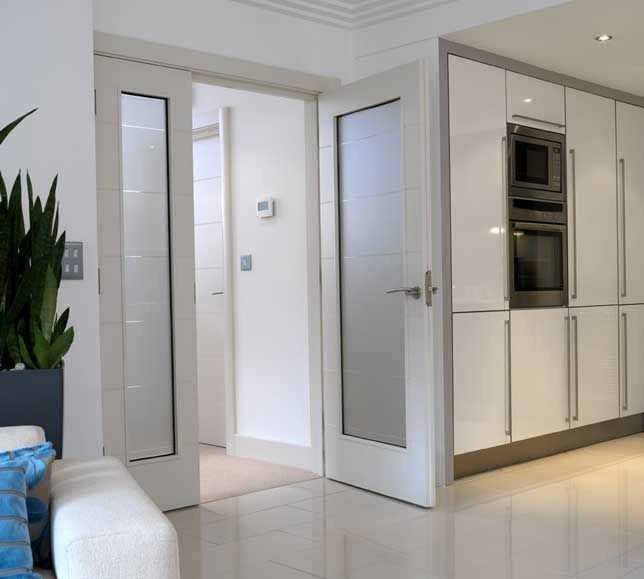 How do I know if I need made to measure / bespoke doors?
Unless you're an expert, you're not going to be able to tell just by looking at your current door or empty door opening, or just assuming it's the case because it's an historic property or an airy loft apartment – you're going to have to get out your tape measure!
If you're not sure of the exact way to measure up for a new door, then take a look at our How to measure up section and it'll let you know what parts of your door frame you'll need to measure and guide you through the process.
However, if you're really not confident about measuring your door openings yourself, then you can always call a professional joiner – a person used to, and qualified to, fit your future doors – and ask them to measure up for you.
And don't forget, you'll need to repeat this exercise for all the door openings in your home – just because one is larger or smaller than standard, does not automatically mean the rest are the same, particularly in historic properties where uniformity is far less common.  We're also seeing an increase in new build homes which offer taller doors – usually 2200mm – on the ground floor and standard sized doors on all of the other floors.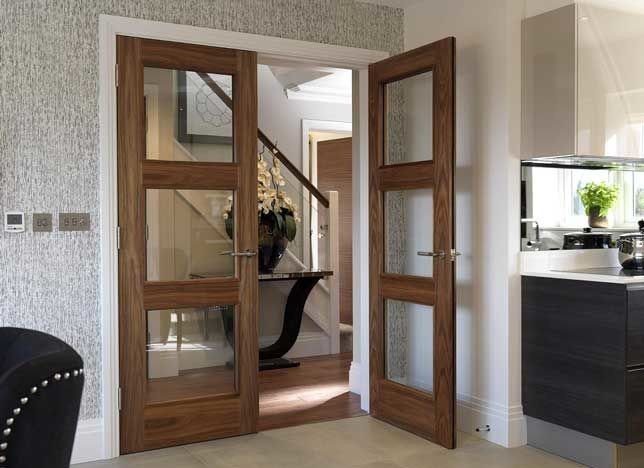 What do I do if I need doors made to order?
The first thing to know is that you shouldn't worry, there's a lot more choice than you think! At JB Kind more than 50% of our door designs have bespoke options, which means we can make many of them to your made to measure requirements. If you browse through our products or brochure, you'll see which products have bespoke options available.  When you know your preferred door style, contact us  to discuss your requirements and our team will advise on the options available.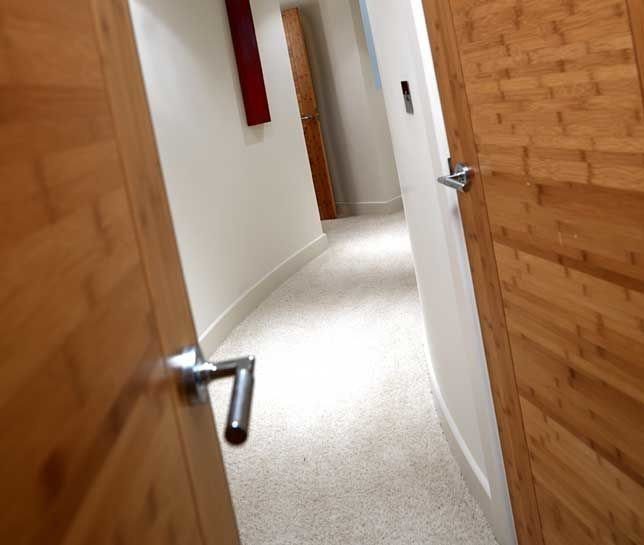 Does made to measure or bespoke mean just the door size?
The answer to this is most definitely not! The rise in individuality in interior design that has been popular over the last decade most certainly includes your doors too. Many trend-setters decide that, whether their door is of a non-standard size or not, that they want to make their doors different.
With bespoke doors you are able to change timber veneers and painted finishes, add glaze to your home and even mix up the doors in your home with all three. Most people assume that the veneer that the door comes with, is the one that they have to choose – not so! If you like one of our door designs but would like it in a different timber veneer or painted finish, then just ask, it's something we can often do! This also means that you can create doors that are unique to you and your home or development, you literally will not find them anywhere else if you have chosen the combinations yourself.
There are also many glazed doors in the JB Kind portfolio and you don't have to stick to the glaze that they are ordinarily offered with. If it's glazed, you can vary your aperture style and choose your finish type – from clear or bevelled to diamond cut and etched, the choice is yours – why not dare to make your doors different?
What if I need made to measure or bespoke fire doors?
Fire doors are also no problem, well not at JB Kind anyway! Firstly, if you are not sure if you need fire doors, then check with your builder or the buildings regulation team at your local Council, once you know, the process is as simple as ordering any other type of door. We'd always suggest giving us a call so we can talk you through your different design options and make sure that you're ordering the right fire doors for your needs.  It is important to ensure that your chosen door's fire certification covers your size requirements and we will advise you of this upon consultation.
What about fitting my made to measure doors?
At JB Kind we would always recommend using a professional fitter – like an experienced carpenter / joiner for example – and in the case of fire doors, these need to meet very strict safety standards so professional fire door fitting from an experienced specialist is a must.
Apart from the fitting you also need to consider your door furniture? Apart from having to buy it in addition to the doors that you purchase – forgetting hinges and handles are a common issue! (A JB Kind latch pack will solve this!).
Our top tip
If, at JB Kind, we were going to offer you just one piece of advice about unusual sized door openings, we would say this… don't make do just because it's a door. When you build, renovate or move, you don't have curtains or blinds that don't fit the space they need too and are too short or too long, you make sure you buy made to measure items, so why would it be different for your doors?
From a practical point of view, you don't want drafts throughout your home, for your health and your heating bill, most of us will want to block out noise and even cooking smells from all the rooms of the house – none of which you can do if your door is too small for the space!
If you think you're going to try and manage with a door that's too large, well that's just an impossibility.  Even if you could somehow attach the door to the frame, it's not going to shut.  Plus if you cut the door down to size, it could seriously compromise  the internal structure of the door and render it completely useless.
So, take some time, set aside a budget, find out which door designs will suit your home, get out your tape measure and enjoy!