Inside Million Pound Houses: What Do They Have in Common?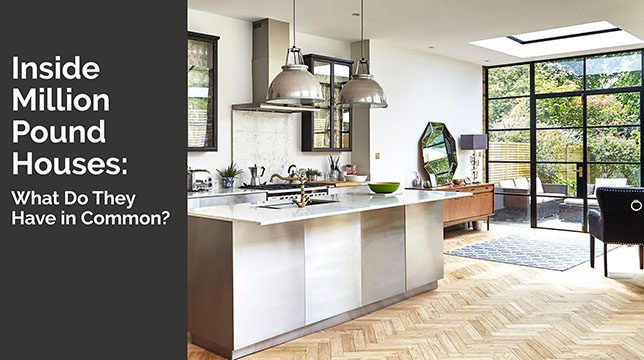 From two-bedroom apartments through to 15-bedroom mansions, there's a big disparity in the kind of property you can get for a million pounds across the UK. 
What you get for your money varies dramatically depending on location, however, after looking at a wide selection of million-pound houses around the UK there are some features that seem to be common across a lot of these modern luxury homes. 
So, let's take a look inside:
Kitchen island
One of the first things identified is the trend of open plan kitchen-come-diner areas with a large central island.
It seems that a designer kitchen island with cupboards, drawers and a breakfast bar creating a U-shaped kitchen is an essential in homes of this value. 
There are many advantages to having a focal kitchen island, not only does it give you more counter and storage space, but it creates a social eating area, with extra seating that can be beneficial for families and anyone planning on entertaining. After all, kitchens are truly the heart of the home and a kitchen island is the perfect hub for everyday life.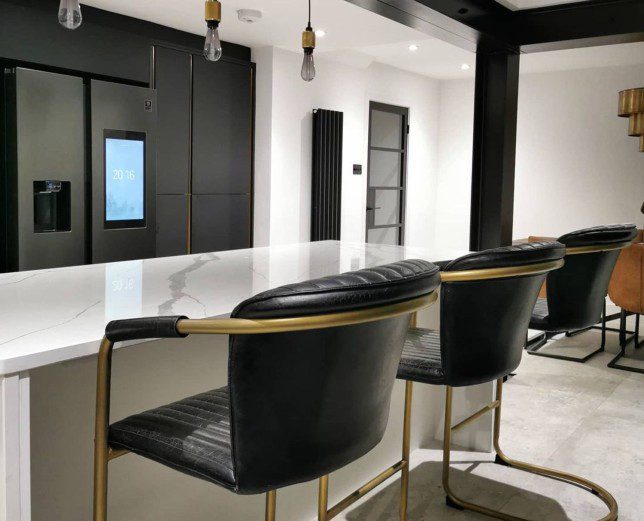 Image credit: @myblackheartdecor
Balcony
A balcony, often referred to as a sun terrace, is another staple for million-pound properties be it a penthouse apartment or a 4-bedroom house. It seems to be especially common for homes in the South East. 
Balconies usually extend from the principal suite or living area, depending on the aspect of the house. The balconies usually offer superb views of the garden or external environment and allow an extra area of outside space for those that might not have a lot. 
This asset can enhance the life quality for the residents of an apartment or house by serving as an outdoor room granting access to sunlight, fresh air and views. 
Dressing room
Something that is sought after these days is a walk-in wardrobe and if you're looking at million-pound properties, it's pretty likely that you'll get one. 
A large number of affluent homes across the UK come with a dressing room that is usually part of the master bedroom and includes fitted wardrobes, drawer units and shelving. 
A walk-in closet offers ample storage space for clothes, shoes and more, removing clutter from the bedroom and master bathroom. It also helps to protect your clothes as they won't be crammed into a tiny wardrobe, so they'll look smoother and well-kept.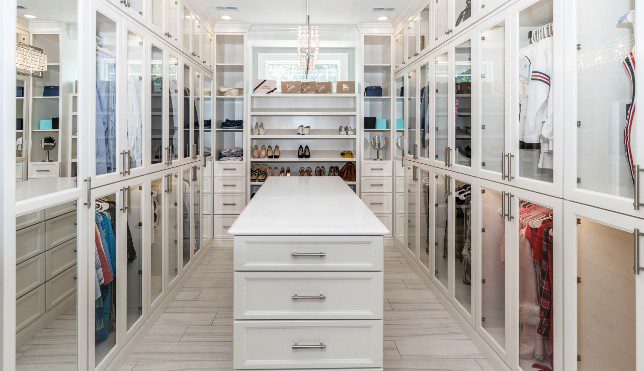 Deluxe internal doors
Much to our delight, deluxe internal doors are another staple of opulent homes. A large proportion of expensive properties are complete with some of the best quality solid wood doors. 
Internal doors make a big difference to the look of a property and it's an opportunity to upgrade a house and make a home stand out. Doors serve as a backdrop and help make a home's décor more cohesive. Not only can they transform a home, but they can also boost your home's value.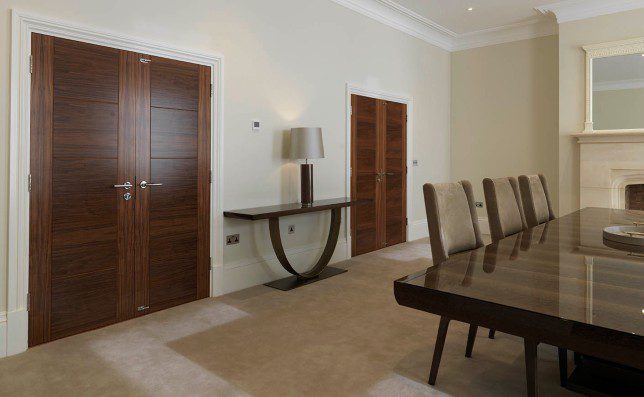 Office/study space
These days an office/study space is a goldmine, but if you're planning on spending £1 million on a property it's likely that you'll find the space you need. 
With remote working becoming more prevalent having an office space that is closed off from the rest of the house is fundamental. 
Smart home technology
Although not as common, smart technology is becoming more prominent in lavish modern properties. 
Mainly used to control appliances, thermostats and lights, smart home tech allows homeowners to control devices remotely using a smartphone or tablet. 
These savvy systems provide homeowners with convenience and cost savings as they can help you avoid leaving lights on overnight or running air conditioning in an empty house. 
So, whether you desire a kitchen island, walk-in wardrobe, fancy internal doors or a balcony if you have a budget of £1 million or more, you might just be able to get all four.