Cheap and Easy Ways to Transform Your Home
You don't have to break the bank to improve your interiors. There are plenty of affordable options when it comes to updating and transforming your home on a budget, without needing for a full interior makeover or refurbishment. Read on for some of our favourite options.
Replace internal doors
Replacing your internal doors can be a simple way of refreshing your interiors. You can change the look of the room just by switching out the doors, whether you want a more urban industrial look, classic white doors, or traditional cottage doors.

You can update the look and feel of a room just by changing the interior doors and you might not even need to paint or change anything in the rest of the room.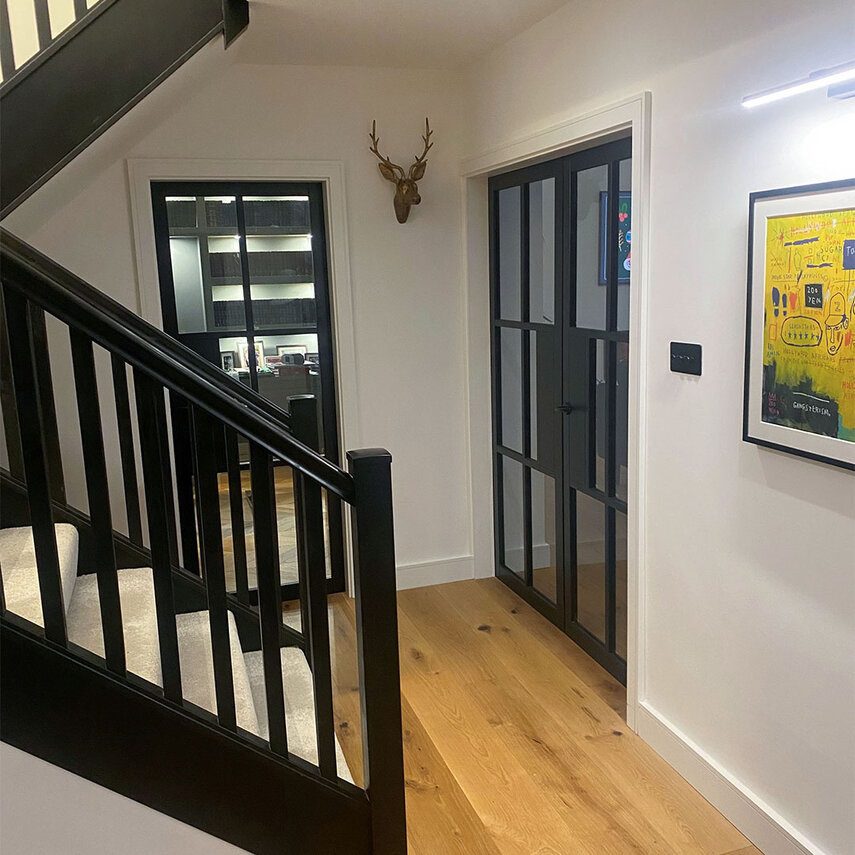 Paint the floorboards
If you have wooden floorboards in a room, painting them a new colour can give an instant refresher to a room. White painted floorboards bring a characterful, modern look to a room, especially when paired with vibrant coloured furniture and artwork.

Alternatively, you can pick the dark and moody route and paint your floorboards black. This can look especially striking with white or light coloured walls, or you can create a real dramatic feel with dark floorboards and dark walls.
Reupholster your sofa
You can give your old sofa a new lease of life just by choosing to reupholster it. If you're not confident taking this on yourself, many places offer an upholstery service that will be much cheaper than buying a brand new sofa.

Just by finding the perfect fabric for your sofa, you can revitalise an otherwise tired looking room. Just pair it with some complementary cushions and maybe a new throw to bring everything together.
Paint your kitchen cabinets
You don't need to replace your entire kitchen to transform the look of the room. It can be super easy to repaint your cabinets, just by removing the fronts, prepping (some cabinets might need a light sanding before you paint, and you might also need to apply primer before the colour) and then painting them.

Make sure you look for the right kind of paint for your kitchen cabinet material – you should be able to find plenty of colour options in specialist cupboard paint. You could pick a cottagecore blue kitchen or a Pinterest-worthy green kitchen. You could even add a new backsplash to match your cabinets, as another simple way of transforming your kitchen.
Hang new curtains
You can transform your interiors just by switching up your window dressings. You'll be surprised by how much changing the curtains or blinds can refresh a room, without needing to touch anything else.

You can simply buy new curtains and hang them on your current curtain pole, or you could move the curtain pole higher. This is an interior design trick that makes the room feel much bigger, by drawing the eye up. Then you can hang some gorgeous new long-line curtains and enjoy the feel of your new interior.
Add wall panelling
Wall panelling is a new trend that has been hugely popular for easily transforming homes. They can add a period charm or contemporary elegance to any interior, and can be quick and easy to install in a room.

You can buy a wall panelling kit from a provider or if you're feeling handy, you can build your own by cutting MDF into the required length strips. You can read about how one person transformed their bedroom by building their own wall panelling here.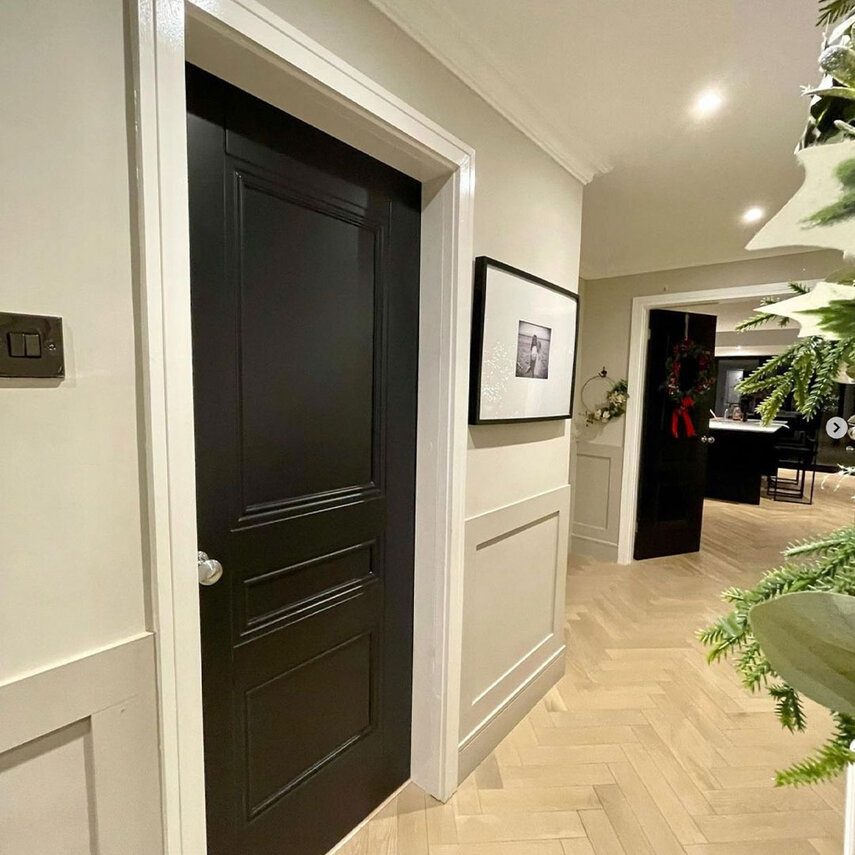 Lay chic rugs
You don't need to fully replace the flowing to transform a room. Laying rugs can be a cheap and easy way to refresh the look and feel of a room and there are so many options when it comes to style. A monochrome rug with a geometric design can help to add depth to a flat-feeling room. Or you could opt for a richly coloured Persian-style rug to make a statement in an otherwise neutral-toned room.
Refresh the paintwork
This might be the most obvious choice when it comes to transforming your home on a budget, but it's popular for a reason. Our walls can look tired and worn, especially with years of being knocked and scratched through everyday wear and tear.

A fresh lick of paint can help to brighten a dull-looking room. You can stick to the same colour and still update and improve your interior, or choose a new colour palette for your room to really transform the look.
JB Kind has a huge range of internal doors that can help transform your home, in a variety of styles, colours, and finishes. Take a look at our interior doors today.