Where to use your internal bi-fold doors
The last few years has seen a surge in interior designers' recommending the use of bi-fold doors in every type of property you can imagine. As door specialists, with more than 30 years' experience, we are often asked where bi-folds are best suited to in the home and, the answer is, in more places than you may think! So take a moment to find out a little more about bi-fold doors, the benefits and style options, and discover where these doors will work best in your home.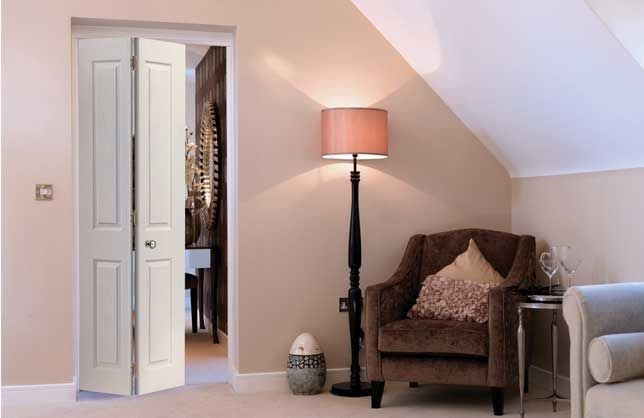 Stylish bi-fold doors
Before we help you site your bi-folds, it's worth sharing how many different types of bi-fold door you can choose from. Our internal bi-fold doors range includes a variety of oak and white primed doors that you can use to replace a single door or double doors to create more space. Not only can you choose your finish but you can also choose a glazed option. This means that not only is there a style for every design theme but that bi-folds can be used in any home. The next question of course is, where will they go?
Bi-fold doors as room dividers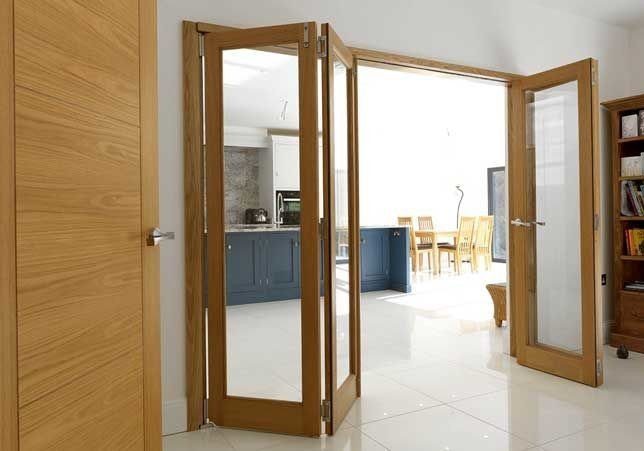 Possibly the most obvious of all uses is to divide rooms, enabling you to have a large room for entertaining and smaller rooms for privacy, or just to keep you cosy! When you divide a room, you will most likely prefer a pair of double doors, to ensure there is as much open space as possible. If it's a larger room, perhaps you'll need two pairs of bi-fold doors – they would certainly make an impact! And if you choose glazed options, you'll be able to keep your rooms light and bright at the same time.
Bi-fold doors for smaller homes
The wonderful benefit of bi-fold doors is that, in any home, they will create more space. The ability to fold the doors back instead of having them opening into a room like traditional doors means that you are able to space-save, however petite your home is. Fabulous for flats and apartments as well as town houses and terraces, bi-folds are best when it comes to the bijou residence.
Wardrobes and the benefits of bi-fold doors
Many people have never considered how useful bi-fold wardrobe doors would be in their home. Just think how sleek and stylish having matching wardrobe doors and interior doors would be?
A creative co-ordination of your door design theme that runs throughout your home will certainly provide a striking look for your guests to admire, as well as giving you more space to store your belongings. So,whether it is for a closet or dressing room, a bi-fold door could be just what you need.
Create the perfect pantry with bi-fold doors
And your use of bi-fold doors doesn't have to stop at wardrobes! Whether it's a pantry, large cupboard, laundry room or other space, using a combination of glazed and solid bi-fold doors could be the answer you are looking for.
Enabling seamless design throughout your home, with bi-fold doors you can keep your spaces private or show them off for all to see with a gorgeous glazed option.
Improve an ensuite with bi-fold doors
If we don't already have an ensuite, most of us desire one and in our ideal world we'd like it to be as spacious as possible. Installing a bi-fold door in an existing ensuite will ensure that you can maximise the space you have and even add a little something extra to your bathroom.