5 Things to Think About with a Loft Conversion
Usually the place of spiders and used creepy childhood toys, more and more people are utilising their loft spaces. From studies to extra bedrooms and bathrooms, this sometimes geometrically challenged area is now getting a facelift by many families around the UK. With loft conversions adding up to 20% onto the value of homes, many people are also thinking about enhanced sale values in the future.
However, before you get the builders in, here are five considerations you should mull over before taking the plunge. 
Will you need planning permission?
The majority of residential properties will not require planning permission to develop a loft into a liveable space. If you own a listed building you will, however, need to be granted Listed Building Consent before you can involve architects and builders. Whether you need consent or not, remember that your loft conversion must abide by building regulations.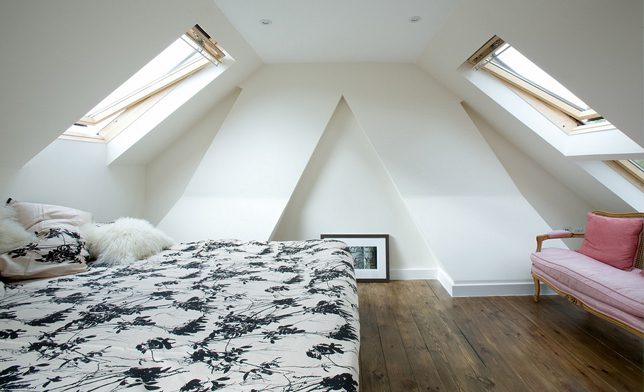 Do you have the budget for a loft conversion? 
Lofts can be dingey places that need some serious TLC. Most loft conversions are upwards of £20,000. However, this is dependent on size, spec and type of conversion. Before you get ahead of yourself and start planning in your head, sit down and assess your finances. You could even talk to a financial adviser to see if your loft conversion is feasible. 
Is your loft insulated?
Experts note that you lose approximately 25% of your household heat through your roof. Usually your loft will be boarded and insulated to stop this from happening. However, it is something to think about before converting your loft space. Is it well insulated enough? Will you need additional radiators or to extend the central heating? Your builder will be able to give you advice. 
Will your loft conversion take safety into account?
Whether or not you need planning permission, your loft conversion will must abide by building regulations. Make sure fire doors and smoke alarms are taken into consideration when drawing up plans. Furthermore, you should also make sure the room has an appropriate emergency route out of the house should a fire break out. 
Think about the interior 
Whilst it may seem potty to think about flooring and what colour paint, you should be able to visualise how your loft conversion will look once it is finished.
This scope will help you make decisions as to where stud walls, staircases, beds, sofas and the like will go. Without a final design you will likely incur costs and stress that you didn't need to.