What is Japandi Interior Design?
Japandi is one of the hottest interior design trends of 2022. It combines sleek Japanese minimalism with gorgeous Scandinavian functionality, resulting in simple but elegant designs and a calm, peaceful atmosphere.

We're seeing this trend rise in popularity thanks to its perfect blend of function and form, creating useful and efficient living spaces that are also aesthetically pleasing.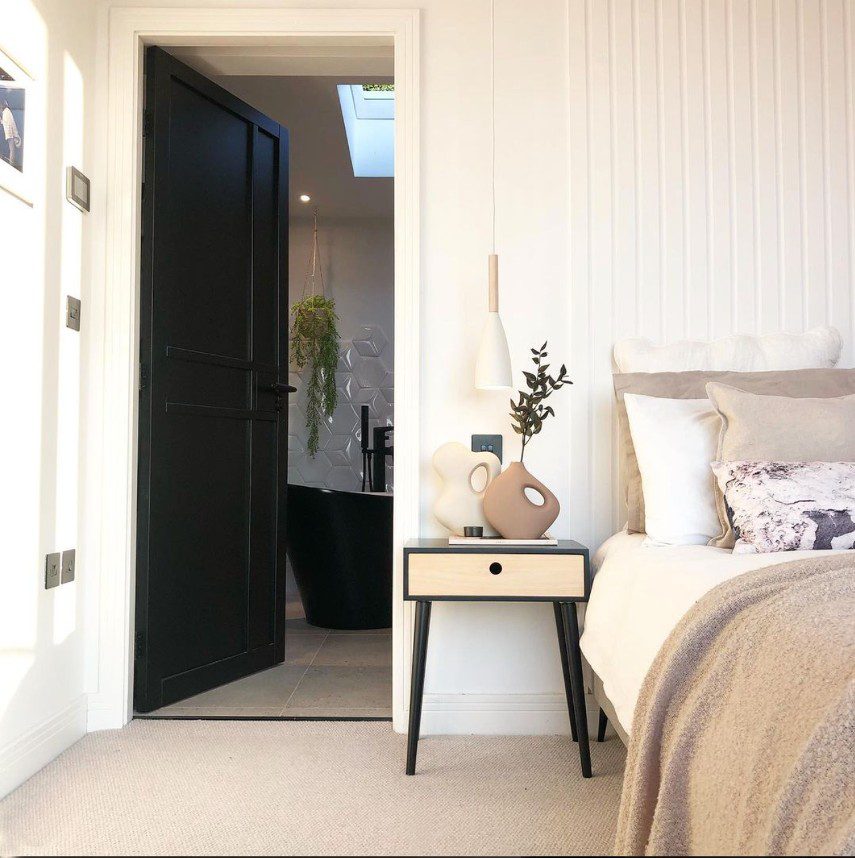 What are the elements of Japandi interior design?
Japandi style utilises clean lines, clutter-free surfaces and natural materials to create a cosy but zen-like room, that doesn't feel too clinical. Japandi design focuses on minimalism, but also seeks to be beautiful and functional.

Japandi interiors will include rustic, homey elements which prevent rooms from becoming too cold. The Scandinavian concept of 'hygge', which focuses on comfort and cosiness, is combined with the Japanese philosophy of 'wabi-sabi', which focuses on simplicity and slow-living. The result is warm and inviting interiors, which still look sleek and sophisticated.

Japandi style interiors will utilise lots of neutral, muted tones. Colour palettes will usually include natural hues, such as stone, terracotta, and pale sky blue. Brighter colours are used sparingly, with the focus being on neutral shades. Lighter colours are often contrasted with darker accents to add depth to a room.

As well as colours, nature is also mirrored in the materials used. Rattan, bamboo, wood, clay, glass, and organic brushed cotton are all popular within Japandi interior design. We've seen these materials used for all sorts of features, including floors, walls, furniture, and ornaments.

Japandi furniture is intentional and high-quality. It often utilises sustainable, natural materials combined with cool, industrial metals to act as a contrast. Everything in a room will have a purpose, as well as be expertly designed and built.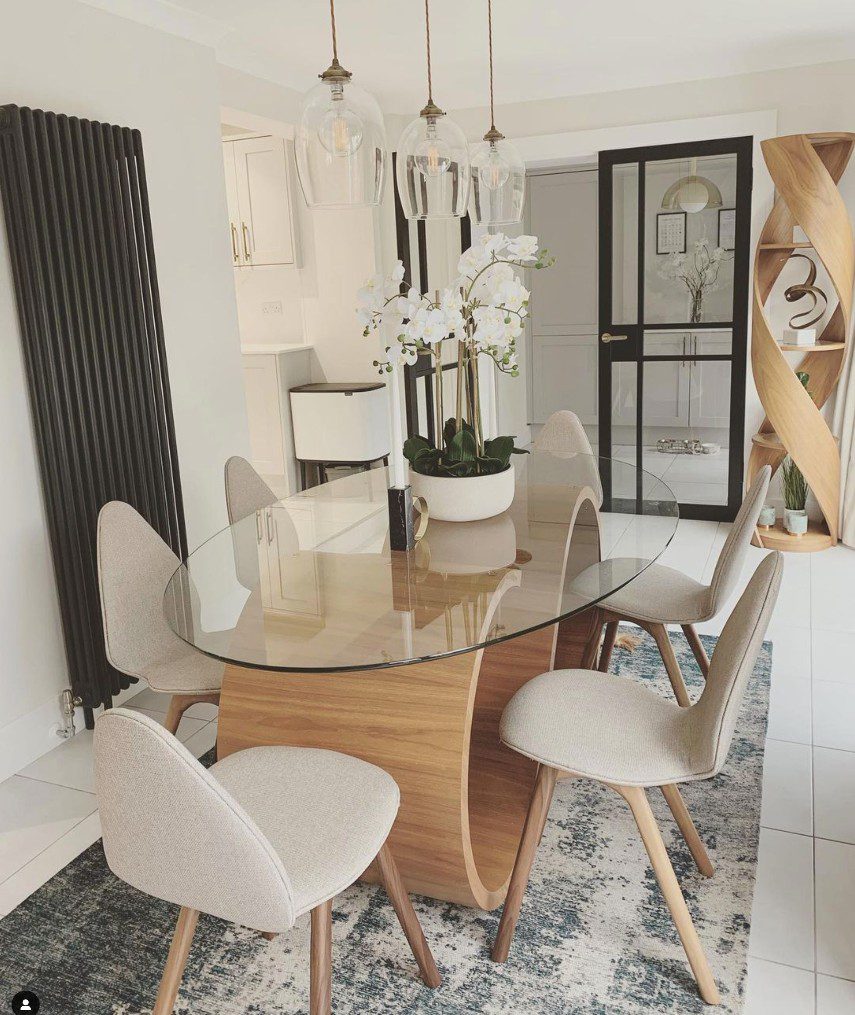 How can I incorporate Japandi interior design into my home?
You don't need to live in a loft apartment or open-plan warehouse conversion to achieve a Japandi style into your home. You can start with pieces of furniture or easily redecorate whole rooms with a Japandi design. Below are our top tips for Japandi interiors.

Walls
Choose subtle, neutral colours for your walls, like shades of beige, off-white, or grey. This will help to reflect and diffuse the daylight, adding to the peaceful quality of Japandi interior design. You can also play with texture on your walls, perhaps with a soft brushed effect wallpaper or paint finish. This will bring the more rustic element to contrast with the minimalism, keeping with that concept of 'hygge' or cosiness.

Furniture
Japandi furniture utilises natural materials and colour, often in organic shapes. For example, a round wooden coffee table would suit a Japandi interior perfectly, as would a simple, solid wood bedframe, or a rattan and wood chair. Furniture should incorporate clean lines and practicality; as such, more industrial elements can also be used, such as matte black metal lamps or chair legs. Soften Japandi furniture with brushed linen, cotton, and muslin fabrics and soft furnishings in neutral, muted colours.

Interior Doors
Don't forget your interior doors when decorating your Japandi room. Industrial style internal doors are perfect for a Japandi style, focusing on the elegance and simplicity. Black internal doors also work as a great contrast against the muted, neutral Japandi colour palette. Pair with other black accents in the furniture to really help bring the room together.

Art
Art and ornaments should be used in Japandi interior design to add personality to the space. Just because you're aiming for minimalism doesn't mean that your rooms should be sparse. Japandi wall art could incorporate simple, organic shapes with muted, contrasting colours. You can also include Japanese prints or abstract designs. Stick with natural materials for your Japandi ornaments and accessories, and also include house plants or dried flowers. Be careful not to overload a room with art pieces – Japandi décor should contribute to making a room look cosy without making it look cluttered.
If you're redecorating, JB Kind has a huge range of internal doors that can freshen up any room and our Urban Industrial Doors are perfect if you're looking to achieve a sophisticated but peaceful Japandi interior. Contact us to find out more.