The Most Popular Interior Design Trends of 2023 
Now we're over halfway through the year, it's clear what interior trends will define 2023. Below are some of our favourite new and existing trends that have been most popular this year.
Dopamine décor
Dopamine décor is an interior trend that's grown in popularity on TikTok and Pinterest. This fun trend is all about bringing happiness and warmth into our homes. Dopamine décor will look different for everyone, as its aim is to showcase the personality of each individual.

It's the antithesis of modern minimalism – a uniting factor for dopamine décor will be the use of bright colour, bold patterns and interesting textures. The specifics will depend on your personal tastes; perhaps you'll prefer a vibrant geometric patterned rug, or brightly coloured upholstery, or unique ornaments and art.

Pairing your dopamine décor with more muted, pastel-coloured walls can help to prevent the room from feeling like it's too much – but if "too much" is exactly your style, feel-free to paint walls in your favourite bold colour. It's about whatever brings you dopamine after all.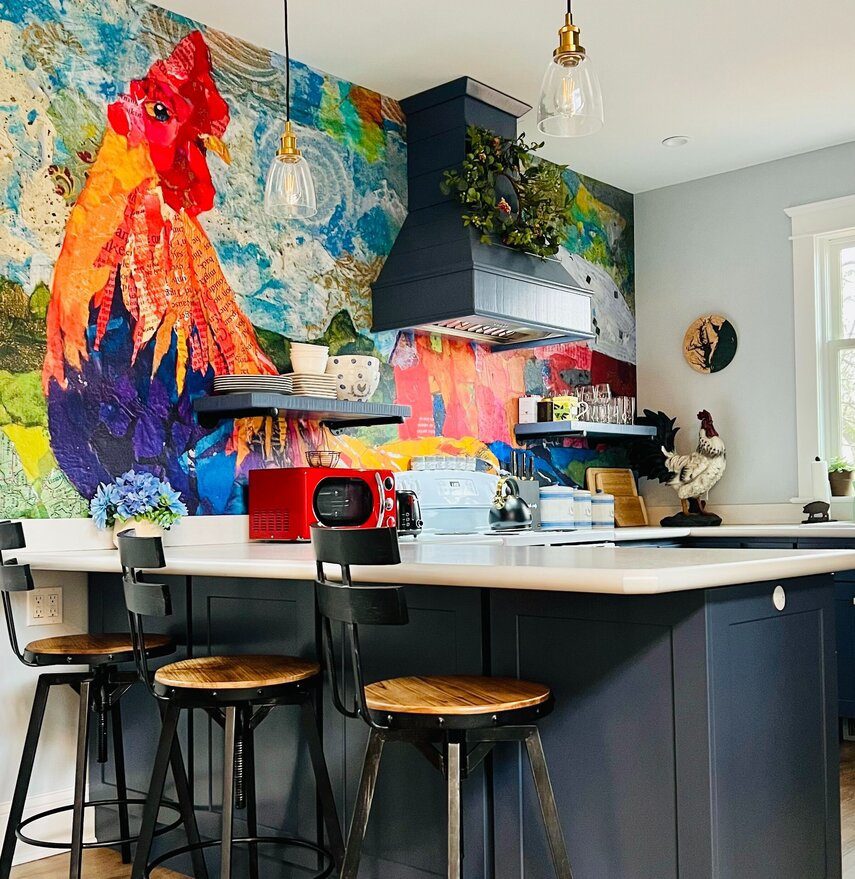 Comfortcore
Comfortcore is related to dopamine décor in that its aim is to bring happiness, but this trend takes a more relaxed approach. It's less about how the room looks and more about how it feels. In a comfortcore styled room, you might focus on warm, neutral tones that bring a sense of relaxation.

There'll be a focus on the materials – think soft, sumptuous furnishings and upholstery, such as velvet and faux fur. In a comfortcore room, you'll want to avoid sharp edges and harsh lines, instead leaning towards softer, rounded edges. You'll want to create a room that's truly comfortable, so think about those extra additions that can act as the finishing touch, such as a natural wood bath caddy for the bathroom, or plenty of candles for the bedroom.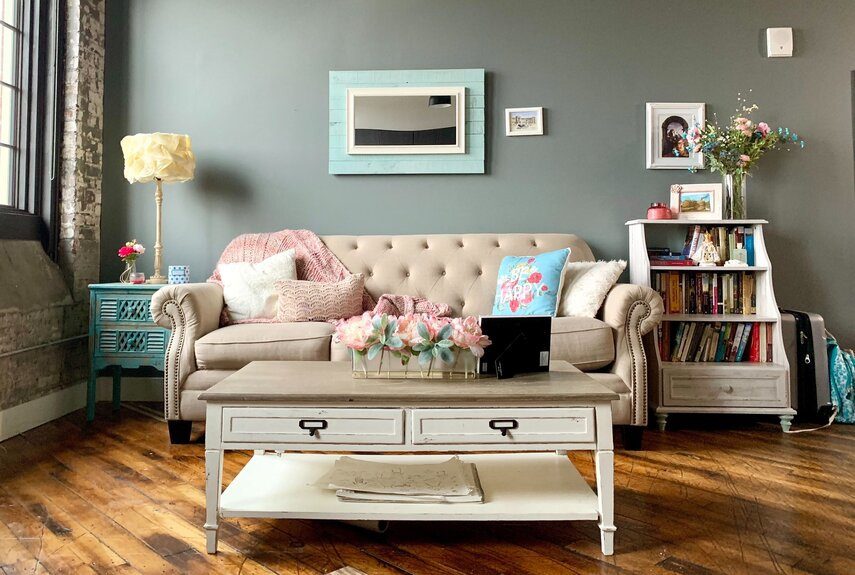 Colour drenching
Colour drenching is a trend that's been around for a few years, but doesn't seem to be going anywhere in 2023. With colour drenching, you'll paint everything in the room the same colour – the walls, ceiling, skirting boards, radiator and even the interior door. You can even go one step further and have furniture also in the same colour, such as the sofa or dining table.

Colour drenching can be a bold statement, but it also helps to make the room feel lighter, brighter, and airier, especially when using a lighter or pastel colour. On the other hand, you can create a cosy cocoon of a room by colour drenching with a darker shade, such as emerald green or a rich navy blue.

Colour drenching doesn't have to be done in exactly the same shade. You can add depth to a room by picking from a colour palette, for example, a light yellow for the walls, a darker yellow for panels and woodwork, and an almost white yellow for upholstery. This can still bring the cohesion of a colour drenched room, but with more dimension.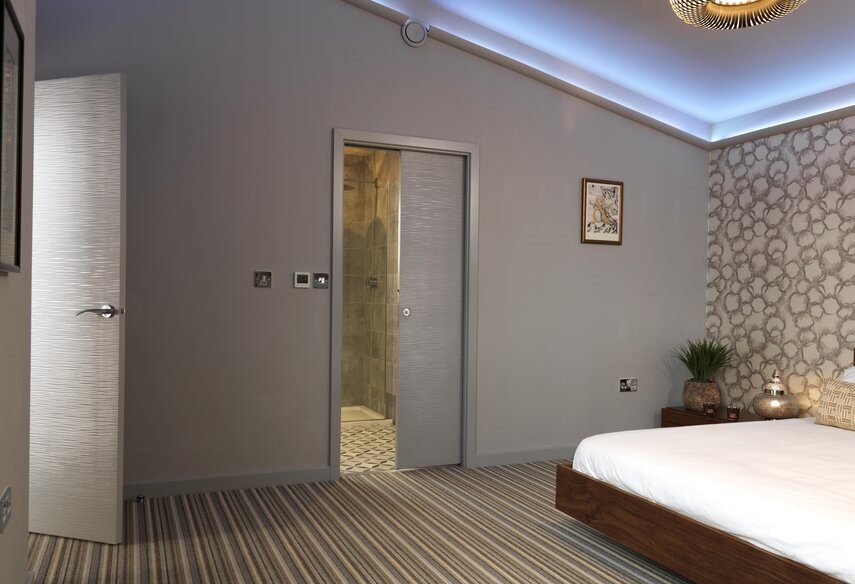 Sustainable materials
The use of sustainable materials is another 2023 interior design trend that might not be brand new but is still proving popular. This includes materials that have been sustainability sourced, as well as recycled pieces. It might be furniture that's been upcycled and repurposed, or that's been built new with material from ethical sources.

Sustainable materials are not only good for the planet, but also for our homes. With a focus on natural materials, they can often bring a sense of peace and relaxation to a room, bringing the outside in for a zen environment. They can also often be a talking point in the room, especially if you've got an unusual or unique upcycled piece.
Warm natural tones
When thinking about the colours of 2023, warm natural tones have been overwhelmingly popular. These include earthy and sunset tones, such as Pantene's colour of the year Viva Magenta, an expressive, vivid colour.

If you're looking for a less punchy shade, earthy terracottas and soft reds are also proving popular, and coincide with the sustainable materials trend to create a natural-themed interior. And calm, warm neutral shades have also been popular in 2023, creating light, and airy environments where we can unwind and relax. Pair with warm wood accents to create the perfect peaceful interiors.

JB Kind has a range of doors that can help make your interiors on trend for 2023. Take a look at our modern internal doors today.