How to Choose the Right Door Handles for Your Interior Doors
Until you are deciding on which internal doors are the best fit with your home's interior design, it's likely you won't have spent much time thinking about your door furniture preference. Not only do you use your door handles many times each day (so practicality is a key consideration) but door handles are also an opportunity for you to make a fabulous design statement.

But how do you decide which door handles are right for your home when there are so many options to choose from? Read on for our advice and tips …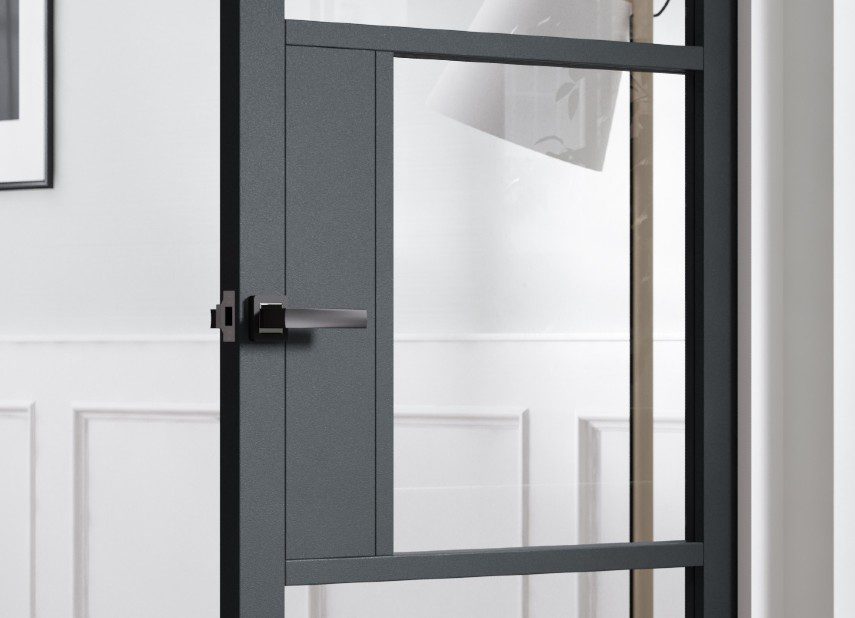 What's your home's interior design theme?
When you are choosing internal door handles, it's important to consider your overall interior design theme and colours within it. You are likely to want your door handles to stand out as a way to illustrate your taste in interiors, however, you also need to ensure that they aren't stand alone. For example, JB Kind's Austin and Denver have an angular shape on a square rose and are excellent for mixed metal interiors, or an urban industrial style home.
Is your home modern, period or cutting-edge contemporary?
A classically designed door handle can be versatile and fit most interior design styles, however, some are more suited for different types of property. Think about reflecting the type of property you have in your door handle design, even if you decide to have different door handles in different parts of your home. If you're looking to be more controversial, you can always choose a design that's juxtaposed to your home's heritage if it fits with your own interior design theme.
Consider your interior doors' design and finish; and what handles will work for this style
Your door may be solid or glazed, panelled or flush, and have a wood veneer, laminate or a painted finish – all of which influence the type of door handle design that you may choose. You should consider how different door handles contrast with your door's finish and style to ensure uniformity throughout your home.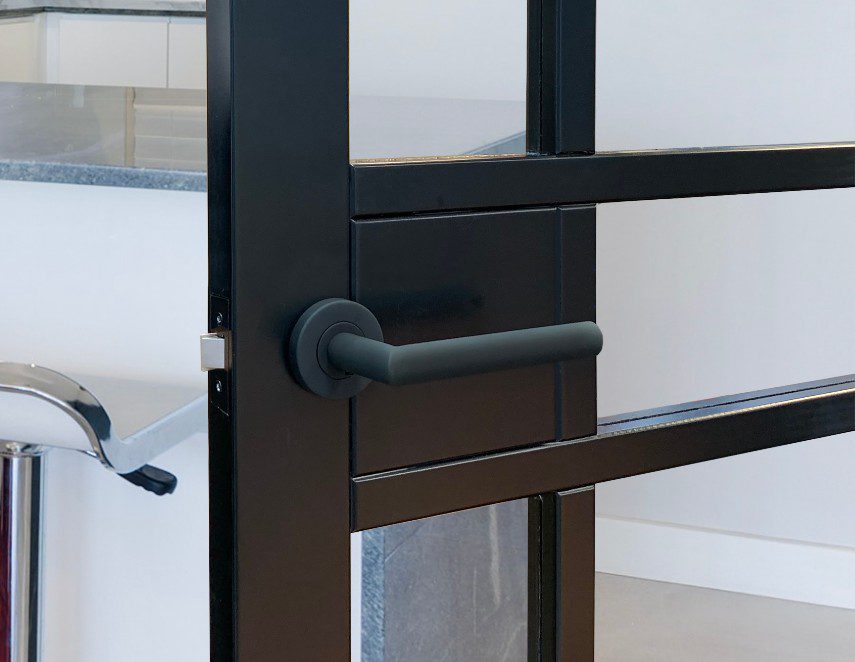 What type of door handle finish do you prefer, and which will work well for your home?
There really is a plethora of choice when it comes to door handles and their finishes; and of course – just like internal doors – choosing door handles is a very individual decision.

Satin / chrome / stainless steel door handle finishes are eternal in their appeal, whether it's to complement a contemporary interiors theme, or a more traditional space. Often the appeal is that, apart from its practical hard-wearing benefits and sleek style options, it can offer a consistent door handle design, whatever internal doors you choose. If you opt for a satin finish, like our Boston or Phoenix door handle designs, then you are adding a touch of elegance to your home.

There has been a growing trend for door handles with tactile and knurled finishes, and these are perfect for those that want to add a hint of luxury, or to continue an opulent interiors theme. If you opt for black handles, like our Phoenix Black with its black powder soft touch finish, then you can create a striking statement with distinct and memorable handles. Black door furniture is particularly eye-catching when they are in contrast to a door's wood finish or neutral paintwork. Equally effective in offering an inspiring interiors option, is adding black handles to match your black doors and black items within your home.
What should you expect from a door handle pack?
Instead of buying door handles, hinges, latches and locks separately, a handle pack includes everything you need to fit a door in one box – a convenient and cost effective option.

All of JB Kind's door handle packs come with a ten year mechanical guarantee, as well as three hinges – handle packs often only include two hinges, so look out for this elsewhere. Plus, each handle design has a privacy pack option, ideal for bath / cloakrooms.

If our advice has whet your appetite, then find out more in the door furniture section of the website