Behind Closed Doors: Celebrity Homes You Can Visit
There's nothing more intriguing than celebrity houses and we all wish that we could peek inside some of the luxurious homes that our favourite stars own but getting an invitation is an impossible task. However, there are some famous homes where you don't need an invitation to have a look behind closed doors. Some celebrity homes have been turned into museums while others have been transformed into extravagant places to stay.
Here are just a few celebrity homes that you can visit:
The Queen's Palace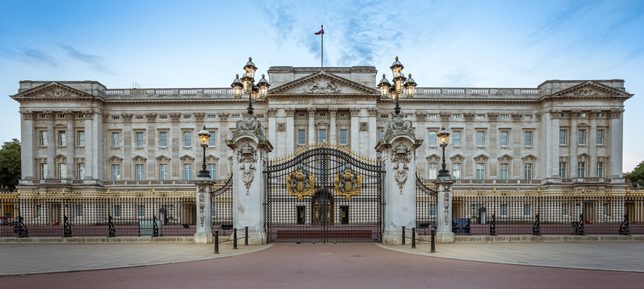 Perhaps one of the most famous houses in the UK is Buckingham Palace, the stunning residence of Her Majesty The Queen. During the summer months, the palace opens its doors to the public so that visitors can explore the grand interiors and behold some of the treasures on display. It's just £24.00 for entry to one of the only remaining working royal palaces. (image credit: HVRIS/Shutterstock)
Elizabeth Taylor's Palm Springs Home
If you want some true Hollywood glamour, then head to Palm Springs where you can now stay in Elizabeth Taylor's desert holiday home. Even though Elizabeth was born in England she, like many Hollywood actresses, purchased a deluxe home in the Californian desert.
The home is complete with a pool, waterfalls and still contains a large selection of Elizabeth's artwork. It has now become a holiday rental and you can book to stay here through Airbnb.
Elvis Presley's Graceland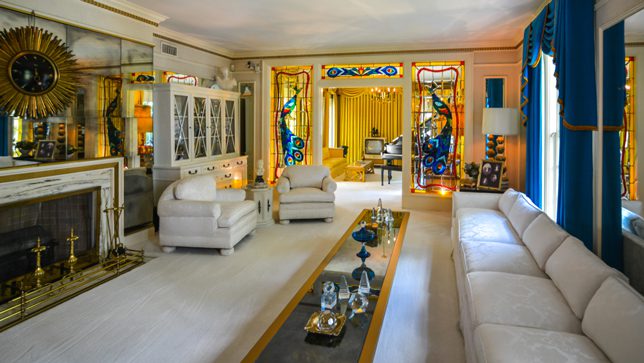 Good news for fans of the "King of Rock and Roll" you can visit Elvis Presley's Graceland Mansion in Tennessee, the second most-visited home in the United States, and fully engross yourself in his life and career. The house was home to the music legend during the height of his career and is now open daily for tours. You can explore his roots, his influences his artistry and see many of his personal items and accolades. You can even dine at the delicious themed restaurant or extend your stay and enjoy a night or two in the luxury AAA Four-Diamond Guest House at the resort.  (image credit: Jejim/Shutterstock)
Louis Armstrong's neighbourhood home
The renowned jazz legend Louis Armstrong grew up in New Orleans but then moved to a humble home in a traditional New York neighbourhood with his wife, Lucille, where they lived for almost 30 years. They completely renovated the house to suit their personalities and lived there happily.
The house in Queens is now a museum that you can visit and is full of memorabilia, photographs, recordings and writings of the famous trumpeter.
Arnold Schwarzenegger's childhood home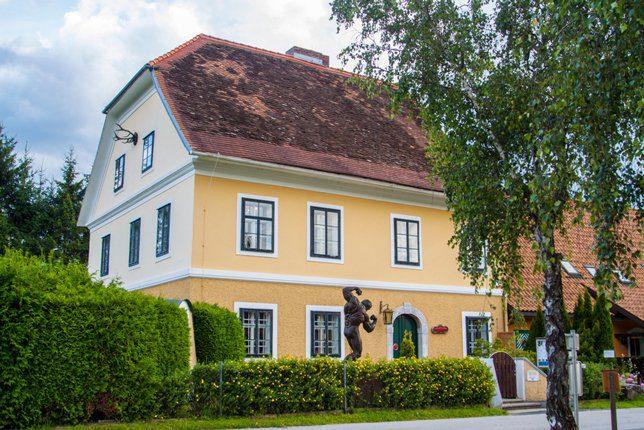 It's hard to imagine Arnold Schwarzenegger's life before he became one of Hollywood's favourite action heroes but when he was growing up, he lived in a quaint village in Austria with his family. His charming childhood home is now a museum that showcases some of his first body building equipment and a timeline of his life that is represented by life-size models of the actor.
Entry to the museum is only £5.88 so if you're ever passing through Thal in Austria make sure you pay a visit. (image credit: Sommthink/Shutterstock)
Prince's Paisley Park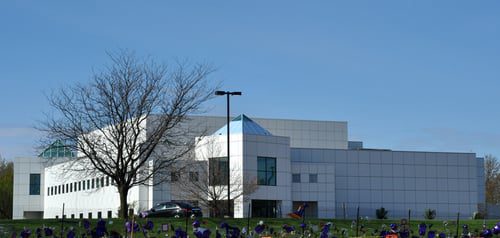 Prince was known for being an extremely private person but much to his fans delight, he would occasionally open the doors of his home to the public for celebrations and parties.
During his life, the extraordinary Paisley Park was his home and recording studio and the modernistic complex is now open to visitors.
Take a guided tour through Prince's sanctuary and you'll see some of his most precious and personal possessions such as his iconic wardrobe, the studios he recorded in, his motorcycles and even rare video recordings. (image credit: Miker/Shutterstock)
Beatrix Potter's Farmhouse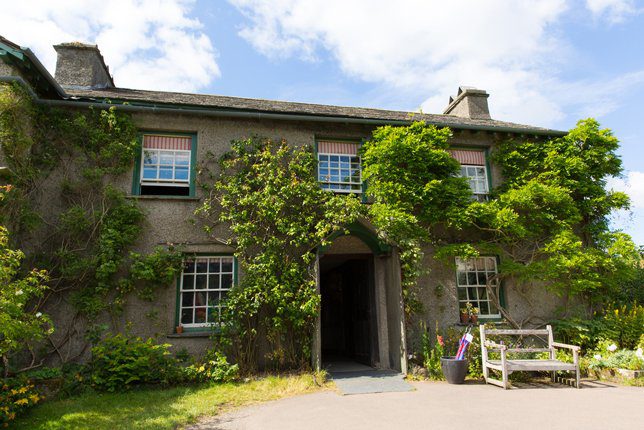 Step into Beatrix Potter's charmingly quaint world and you will soon see exactly why she loved her home at Hill Top in the Lake District so much. The location is idyllic and the house remains presented as if the storyteller still lives there. It's full of her favourite things and you'll find a reference to one of her tales in each room.
The 17th-century farmhouse and its garden are now preserved and managed by The National Trust and visitation is operated on a timed entry system in order to protect the fragile interior. (image credit: Mike Charles/Shutterstock)