5 Top Tips for Renovating Your Property on a Budget
When you're renovating on a budget, preparation is key. With the right planning, you can minimise costs and avoid extra expenses. Below, we've put together our top tips to help you keep to your budget on your renovation project.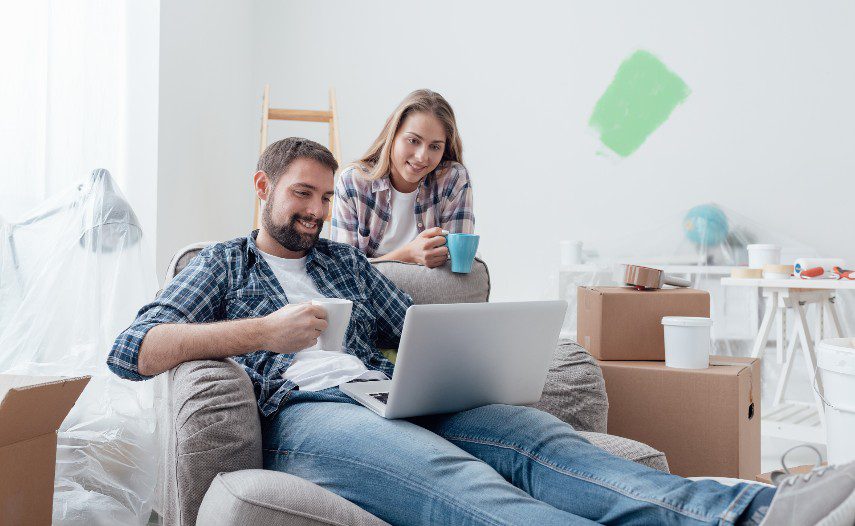 Clarify your renovation goals
You should start your renovation project by identifying your goals. What do you want to achieve? What features do you want to include and what are your priorities? Clarifying exactly what you want from your renovation will help you to avoid unnecessary spending as the project goes on.

It can be helpful to write down your goals and also what you think is unnecessary at the beginning of the project. This will give you something to refer to as and when decisions need to be made about what work needs to be done.
Track down bargains
Taking the time to track down bargains can really help you to save money. From the building materials to bathroom suites, kitchen units and light fittings, you can often find high-end items for cheap. It may be that you go for second-hand furniture or you could look at discontinued clearance doors to get a discount on luxury items.

You could also look at pairing high-end products with more basic items. For example, if you're renovating a kitchen, you might want to splash out on hardware like taps, but go for more basic cabinets that you might be able to spruce up yourself.
Employ the professionals
If you're renovating on a budget, you might try to cut costs on design or surveying work. However, this will often result in more costs down the line, when unforeseen issues occur. For large building work or extension projects that require planning permission, it can be beneficial to consult with a building surveyor and architect to get detailed designs done first.

Not only can this save you money by avoiding problems as the project goes on, but it can also give you an early opportunity to identify places where you can save money. You can ensure you're thoroughly prepared for the project and could even find that you don't need work done that you initially thought you did.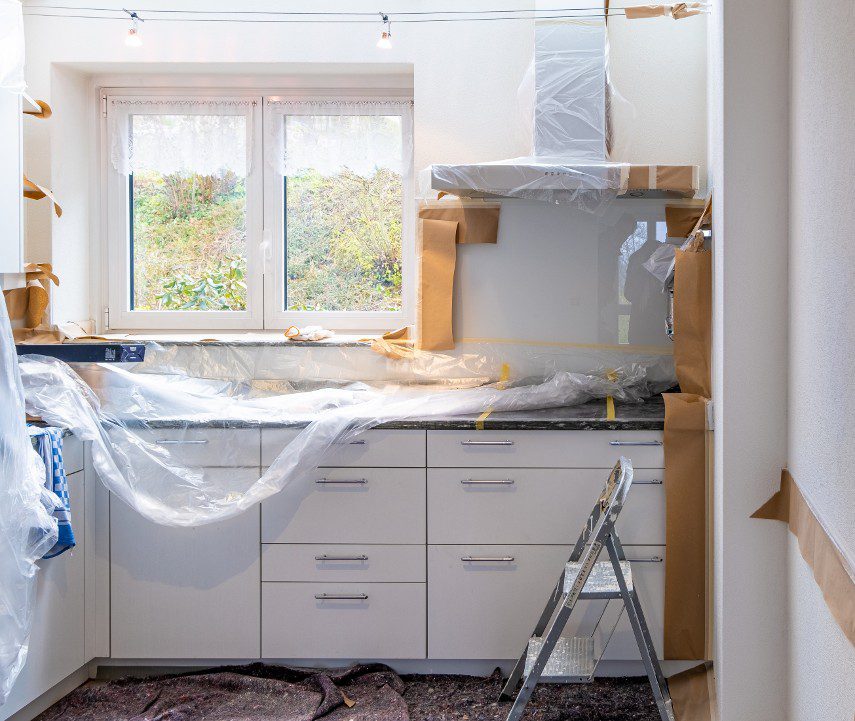 Know when to DIY and when to not
Whilst it can be best to get the experts in for certain jobs, there will likely be plenty of work you can do yourself to save some money during your renovation. Things like stripping old wallpaper, sanding floors, painting walls and even tiling can often be done easily yourself. You can always look for tutorials online for some extra support.

However, you should also know when it's best to call in the professionals. Unless you have experience and training, it's best to avoid work that involves plumbing or electrics or structural work. This can be costly to put right if it goes wrong and can also be dangerous. By taking on the smaller jobs yourself, you will usually find you have the budget for the experts to take care of that kind of thing.
Research your builders
You should always get multiple quotes for any work that you're paying tradespeople to conduct. However, you should also bear in mind that the cheapest will not always be the best. You should also look at customer reviews online to make sure the company is reputable and efficient.

Sometimes it can be better to pay a little more for a trusted tradesperson to carry out the work. This can save you from having to fork out extra money down the line if things go wrong or the work isn't completed to your standard. Make sure to talk to your tradesperson before committing to a project with them, to ensure they understand what you want and what is required from them.

JB Kind has a huge collection of internal doors for your renovation project, from traditional wooden doors to contemporary industrial doors. Take a look at our range today.