JB Kind's City Black doors are the ideal complement to this stunning home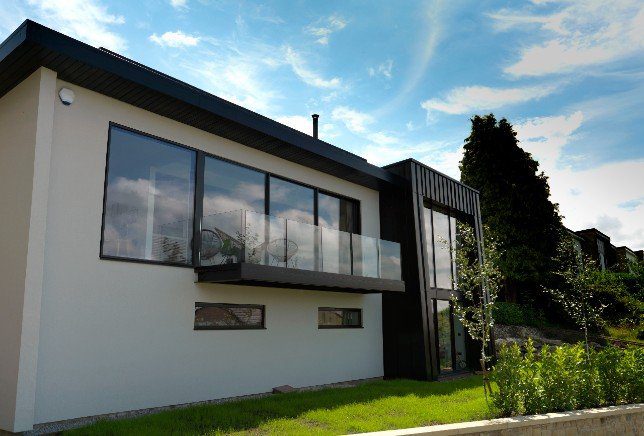 When Joanna and Sam Fletcher got the opportunity to create a spectacular new build in Clitheroe, Lancashire, the City Black doors from our Urban Industrial range proved the perfect complement.
"I originally saw the property over 20 years ago, and was taken aback by the contemporary design, large windows and mono pitched roof designs – very different to the traditional red brick terraces you see across Lancashire," said Joanna.
"We have always wanted one and eventually got the opportunity to buy one. This is very much a personal project; we have only ever renovated previously. It has been our life ambition and opportunity to create something unique and a perfectly suited home for our family. We are both from a design background so knew what style and design elements we wanted for our home."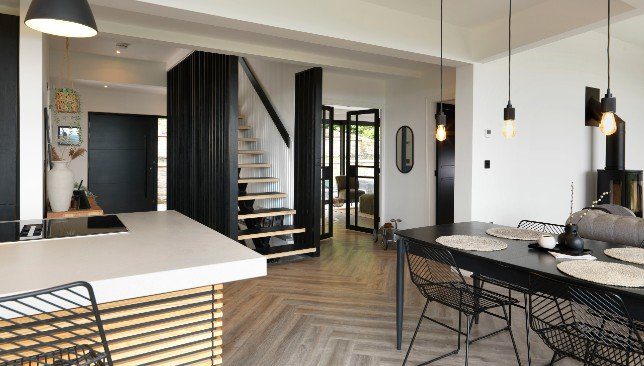 The Fletchers started their build in November 2019. They knocked down the previous building and started afresh, but their modern reinterpretation of the previous 1950s post-modern dwelling is very much mindful of the original style and uses a variety of textured materials such as burnt larch and Corten steel.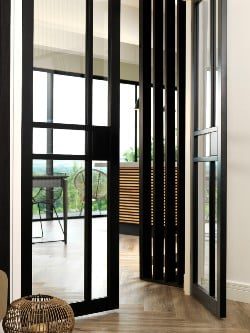 When it came to the interior, the Fletchers were keen to combine a Scandi-inspired and industrial vibe to the space. When Joanna discovered our City Black design while doing her research, she knew straight away these would be the perfect finishing touch to the family home, ticking all the right boxes when it came to both style and budget.
The Fletchers have used 14 City Black doors in their home, showing off the design's versatility by using them as a pair as well as singly, and in both glazed and unglazed versions.
The glazed versions of the City Black have come in particularly useful where they have been installed on the children's playroom, as Joanna explained: "I wanted to be able to see the children playing and keep an eye on them yet keep the noise inside the room!"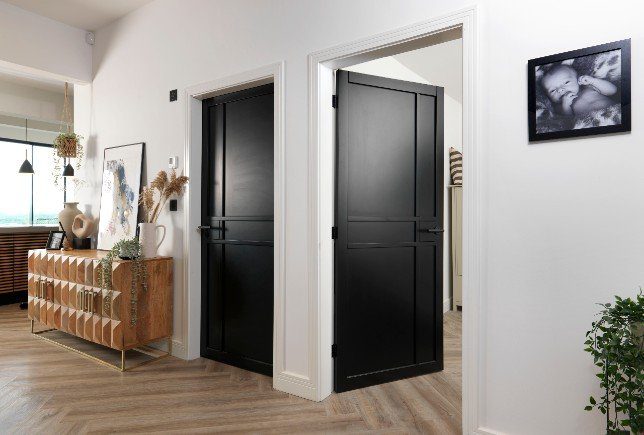 We think the City Black doors look simply stunning in the gorgeously stylish interior of the Fletcher family home. Follow their journey on Instagram at Project_34_selfbuild