JB Kind supplies doors for innovative contemporary self-build that's already made headlines …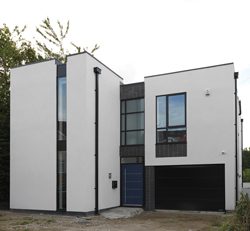 A well-known modern self-build project in Allestree, Derbyshire has been fitted with JB Kind doors, after the owner chose one of our designs to make a real impact statement.
The self-built home by Sarah and Andy Ball has hit the headlines more than once for its innovative, eye-catching design and the fact that the project continued even after the original builders went bust.
Sarah and Andy persevered with their vision for a state-of-the-art, energy efficient four-bedroom home after demolishing the 1950s property they originally bought.
Now finally complete, Sarah says she couldn't have chosen better than the dark grey Alabama Cinza design from our laminates range for her interior doors.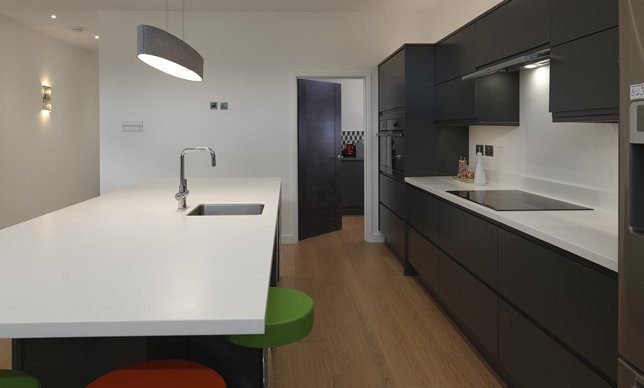 The walnut wood effect Alabama Cinza, she says, looks wonderful both against the wooden floors downstairs in the property, and with the grey carpeted upstairs areas.
"I've got a very modern house, and I wanted something to stand out," she said. "Choosing the internal doors made a real difference."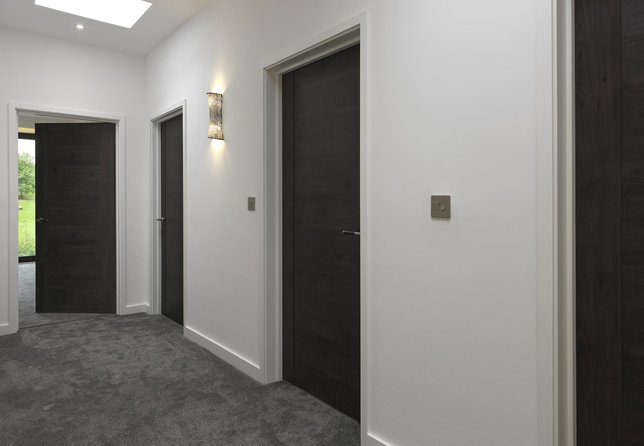 Sarah and Andy run Derby-based construction PR agency called Balls2Marketing, which meant they enjoyed the opportunity to visit hundreds of shows through their work and see different types of designs they could use in the interior of their property.
But JB Kind stood out from the start, and they knew the versatility of our doors – fitting in equally well into a traditional space as an inspiring modern one – meant one of our designs would fit the bill perfectly.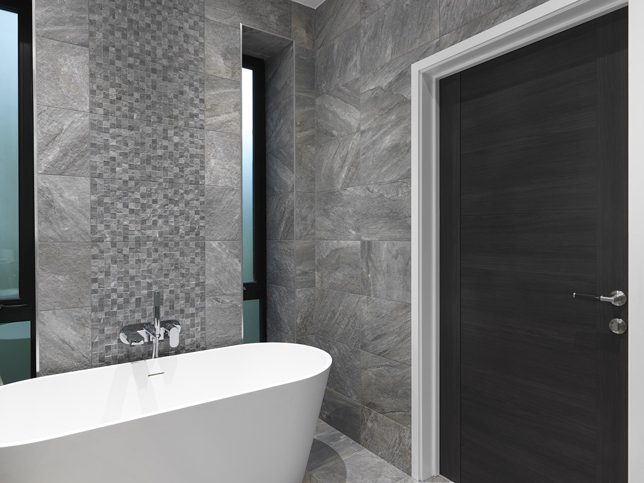 Sarah and Andy also went ahead with JB Kind fire doors in some areas of their new build – having not originally intended to go down this route – finding this option so stylish looking that it in no way detracted from their design aesthetic.