Distinctive Doors for a Dream Self-Build Home
When you are building your dream home, there's always a lot to think about. From the bricks you use, to the colour schemes, there's a long list of things to do. However, when it's a project that you've been planning for years and it's your forever home that you're designing, getting the details right might be hard work, but it's exciting, rewarding, and best of all, it's completely your decision.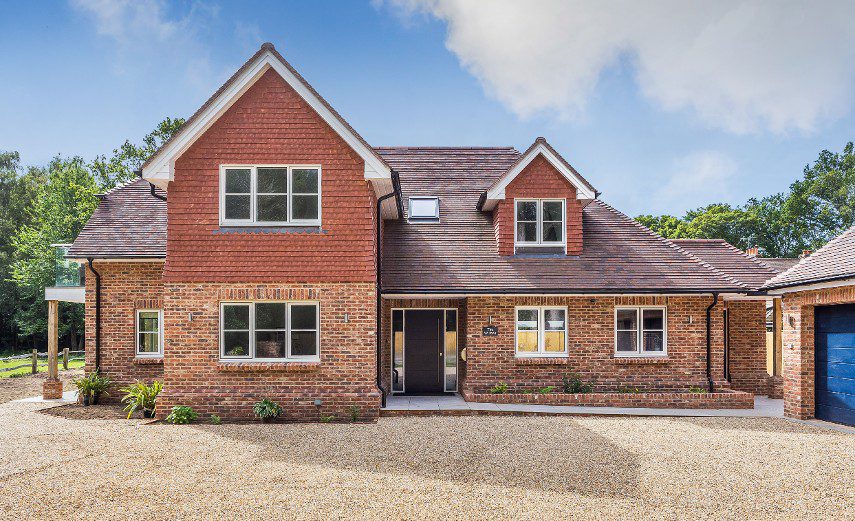 That's how Jeannette Cooper, and husband Ian, felt when it was finally time to get started on their aspirational abode, breaking ground in April 2020. The design and environmentally conscious Cooper duo found inspiration from searching through Scandia-Hus's Book of Inspiration when designing their bespoke four/five-bed home, ensuring this eco-friendly building blended into its surroundings effortlessly. A home perfect for the beautiful rural location and which they have named as The Willows.
For their home's interior, the Coopers opted for a wonderful white, enabling them to create clever contrasts with bold colours. Take the stunning kitchen-diner, for example, where a deep royal blue makes a striking statement when matched with the clean, bright whites and subtle greys in the rest of the room – and which flows seamlessly into the extensive, and exquisite, outside space, perfect for the entertaining that the Coopers love.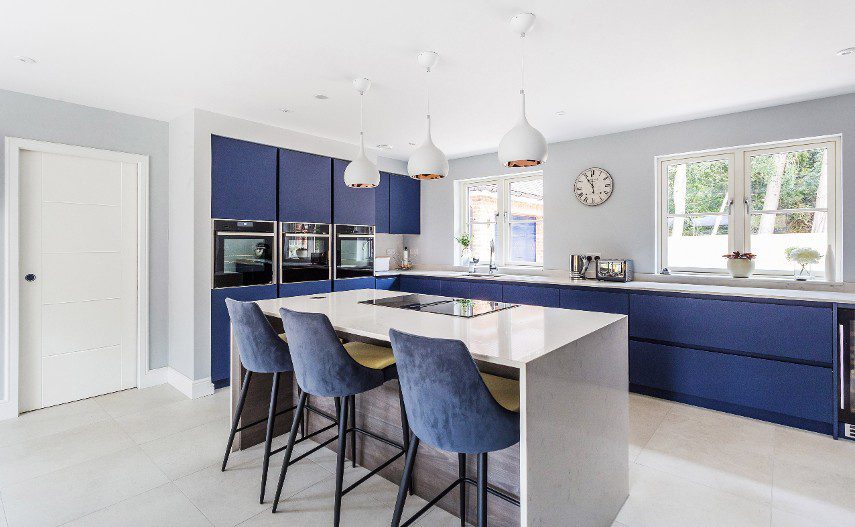 As all self-builders know, it's the details that matter. One of the first interior design decisions that needs to be made, is the type and style of doors that you are going to install throughout your home; and if it's your dream home, you're going to want your dream doors.
Although, to many, the process of choosing the doors for your self-build might sound complicated, the Coopers found their door decisions surprisingly easy, from deciding on their door supplier, to being sure about their preferred design. Jeannette explains:
"We knew that we would source our doors from JB Kind because of the company's reputation for quality products and excellent customer service. Despite viewing the large number of designs in JB Kind's Door Collection, we knew exactly which design to choose as soon as we saw it, there was just no doubt in our mind – and we also knew that we wanted the same door design throughout our home. The practicalities all fell into place too so, really, the door decisions for us, were very easy!"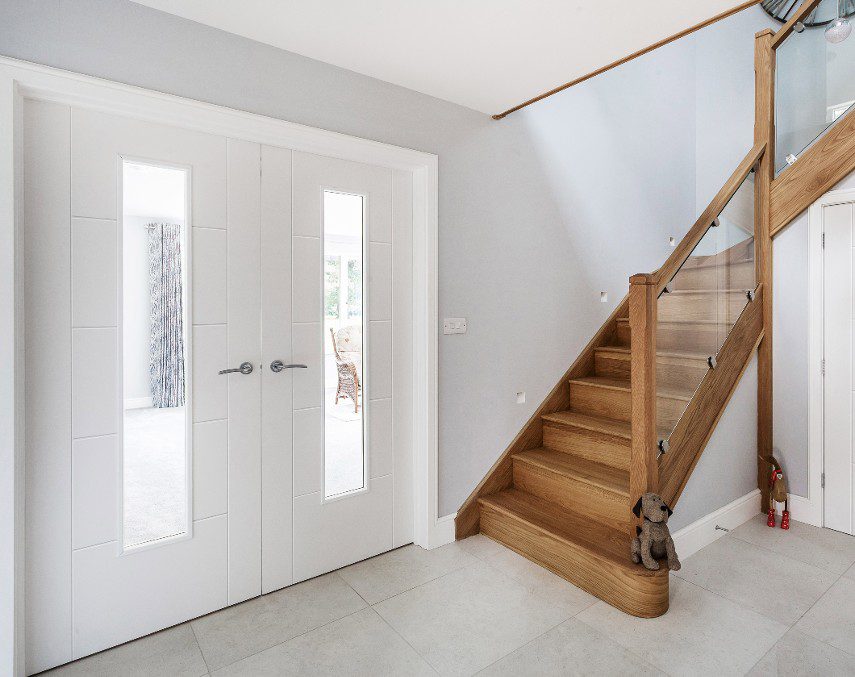 The door design the Coopers chose was the pre-finished Tigris White, which offers five ladder-style panels and is an excellent fit with the Cooper's contemporary modern interior design style.
Jeannette continues:
"The only decision we really had to spend some time on, was whether we would have the Tigris White or Tigris Oak. Eventually, we decided on the Tigris White and, although we really love the Tigris Oak, we are thrilled with the Tigris White; it was definitely the best choice for us to complement and co-ordinate the interior of our home.
The Coopers commissioned 14 Tigris White doors, including one pocket door, one glazed pair and six doors which were used for the bedroom's fitted wardrobes, to ensure consistency in door design throughout their entire property. The 14 doors we also FD30 fire doors, which was a purposeful choice made by the Coopers, Jeannette notes:
"Legally we didn't need to install fire doors, however, apart from offering us an extra element of safety in our home, we also felt that, because of how fire doors are required to be made, they felt more solid and we really liked that extra weight in our every day use of the doors."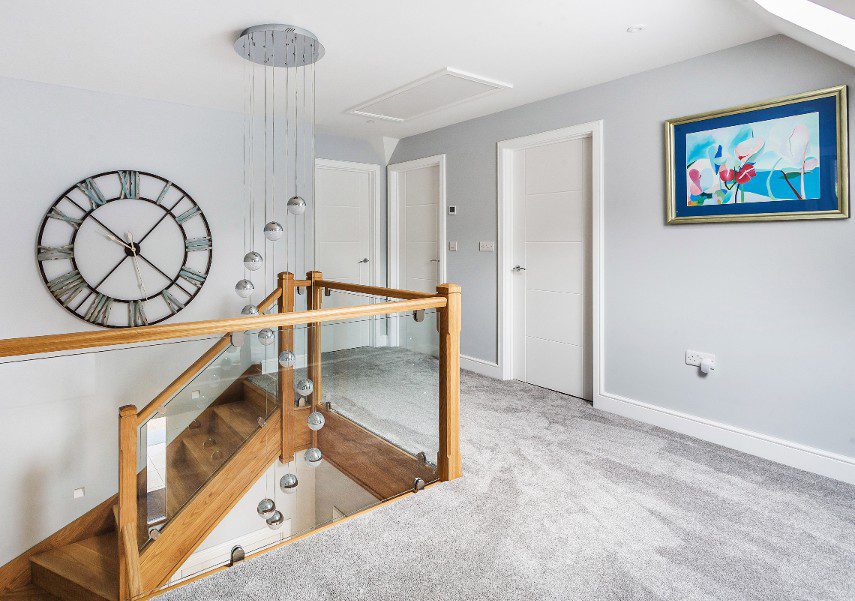 All self-build projects can be challenging, but the Covid pandemic gave the Coopers an extra headache. Jeannette says:
"The biggest challenges were related to Covid, the shortage of many materials, for example. We needed to be super organised and plan ahead to make sure that the project ran as smoothly as possible. We are also very grateful to Scandia-Hus, who recommended some wonderful tradespeople, and who were a big part of completing our self-build successfully."
The Coopers completed their dream home in May 2021 and are currently making the most of their extensive entertaining space, happily, just in time for the summer sun!