Where to buy internal doors?
For those that are not in the building trade, fathoming where to go to buy the perfect internal doors for your home – not to mention other large fixtures and fittings you might need – could perhaps be a bit of a mystery. Whether you're giving your living space a bit of a facelift or self-building, these are things you need to learn quickly so as to give yourself the best chance of accessing all the choice out there. After all, doors can make such a difference to the look and atmosphere of your house – you want to see everything to make sure you get it right.
So, where to start? To help you make the best decision, here are the main places where you can buy internal doors:
Builders / Timber Merchants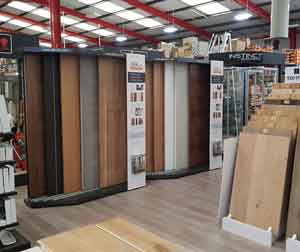 A quick Internet search will show you where the builders' merchants are based near you – many of them are well-known names of which you will probably have heard.  You will be pleased to know that you do not have to be a Builder or Trades person to purchase from a merchant, the general public are also welcome.
Some builders' merchants actually have door displays and doors in stock that you can look at, choose between, and take away. But what usually happens is that they will order direct from your chosen door supplier – eg: www.jbkind.com. A call beforehand should establish what range of stock they have to save you a wasted journey.
Door Retailers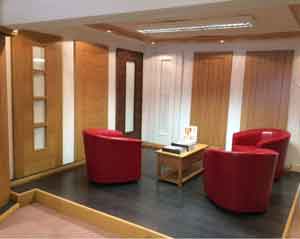 Unlike builders' merchants, which have everything for a home build or renovation, Door Retailers are specialists in their field and will have a showroom with a good choice of doors for you to look at. Buying new doors can be a significant investment, so having the chance to view your chosen door and talk to a door expert before purchasing is a great advantage.  In addition, they will usually offer a fitting service, or help to arrange one with their own trusted service. 
To find JB Kind doors that are stocked or available from the builders' merchants and door retailers near you, just enter your postcode into the handy supplier locator on our website.
Online Door Suppliers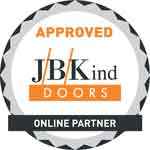 As you might expect in the great modern world of Internet-based commerce, there are a large number of online retailers through which you can order doors.  Ease and speed of purchase is paramount here and if your time is limited it is a very good option.  
Online door suppliers range from large home retailers to general build supply websites to specialist online door retailers. Door suppliers like JB Kind Doors will generally have approved online partners where you can look for the best deals available.
National DIY chains
Again, a quick Internet search will show you nearby branches to your home. While these large stores do hold doors in stock, the choice might be limited.  Also, take time to find out how the door has been constructed – doors can look very similar on the face but the internal structure can vary. 
Hopefully, that helps clarify things a bit! For our advice on how to measure up for replacement doors see our other blog topic: Measuring up for internal doors